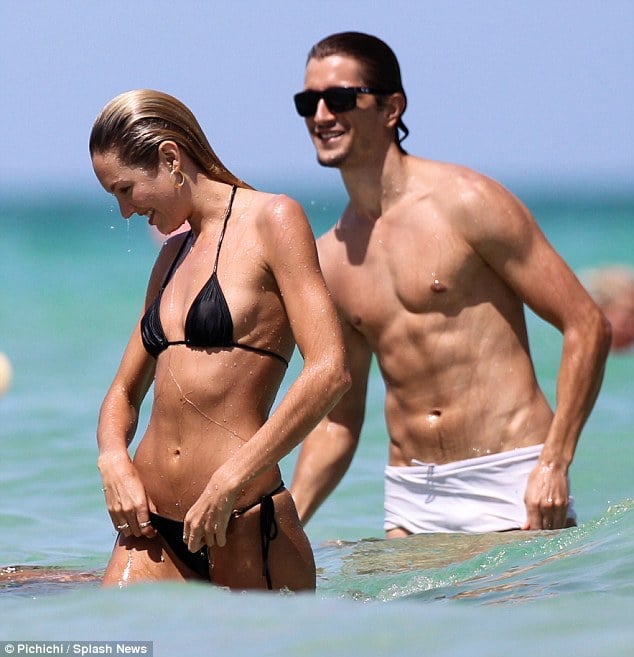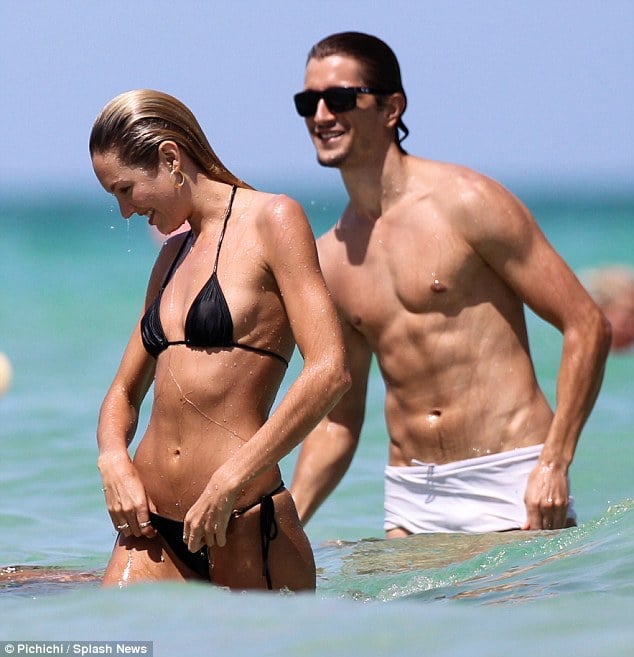 Fellow beach goers at Miami beach were treated to a pleasant shock when amongst them emerged the towering and svelte visage of super model Candice Swanepoel and her equally eye candy dashing boy toy Hermann Nicoli.
The couple who it is said have been together just on 6 years, (they met in Paris, the city of lust love) seemed to be regaling in each other's company and most certainly oblivious to onlookers who must have cowed in antipathy and overt jealousy (let's admit it) as the they graced by the water's edge.
At 23 years old, 6 years can certainly count for a long time. Needless to say these two love birds looked quite stoked to be together as they casually splashed in the water reveling in each other's over the top beauty.
If only you were a gorgeous male model or supermodel too smiling into the sunshine too….
The Victoria Secret photo faux pas now staring a bloated Candice Swanepoel.
Victoria's Secret model shocks the world by how skinny she really is.