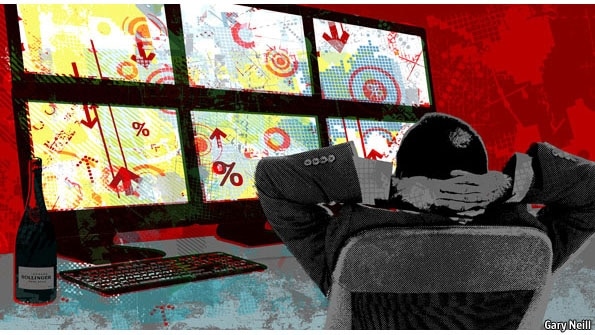 A note on the possible magnitude of Libor fiasco:
Herb Kohl, Democratic senator for Wisconsin, reads out a quote from a "chief executive of a multinational bank" in the Economist who called it "the banking industry's tobacco moment," (a reference to the lawsuits and settlements that cost America's tobacco industry more than $200bn 14 years ago).
Does Bernanke agree?
What may still seem to many to be a parochial affair involving Barclays, a 300-year-old British bank, rigging an obscure number, is beginning to assume global significance. The number that the traders were toying with determines the prices that people and corporations around the world pay for loans or receive for their savings. It is used as a benchmark to set payments on about $800 trillion-worth of financial instruments, ranging from complex interest-rate derivatives to simple mortgages. The number determines the global flow of billions of dollars each year. Yet it turns out to have been flawed.
Bernanke won't be lured into speculating, but does say that the Fed would play a role in any international settlement over the issue.
So what are the bets of the Fed intervening and demanding an investigation? Then again what it's going to take to force the Fed's hand might be the better question. Stay tuned as new revelations come to the fore…
Yet a second sort of LIBOR-rigging has also emerged in the Barclays settlement. Barclays and, apparently, many other banks submitted dishonestly low estimates of bank borrowing costs over at least two years, including during the depths of the financial crisis. In terms of the scale of manipulation, this appears to have been far more egregious—at least in terms of the numbers. Almost all the banks in the LIBOR panels were submitting rates that may have been 30-40 basis points too low on average.
More rigging scandals. Is anyone paying attention to this? Looks like the low in summer volatility in the VIX at 16 ( equity index volatility barometer) might be on the way up….
Barclays' disgraced Bob Diamond's daughter Nell, tweets 'go ahead and hold my dick.'