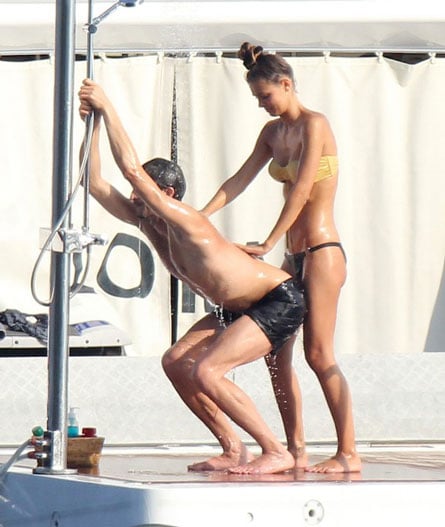 Somewhere in the south of France and Adrien Brody's imagination…
Kids, as I sit here and watch these pictures something disturbing is starting to flare up in my trunks. But then again what am I to do when Adrien Brody and his nose make an appearance in tabloid land? Of course I just go with the flow and try not to notice the deep feeling ebbing out of me.
Then again what could be making me dizzy is the sight of Lara Lieto, this slinky hawt bixch (see kids what happens when you become a name brand, your peen gets to go where it never stood a chance before- promise) that is scrubbing off the excess hair gel that seeped off Adrien's hair and onto his shiny back. That's right Lara, Adrien is a keeper and if you don't mind I've got to run and relieve myself.
Don't you wish you were a hawt bixch too, unless of course you already are?
to see more pix and laugh your ass of harder go here