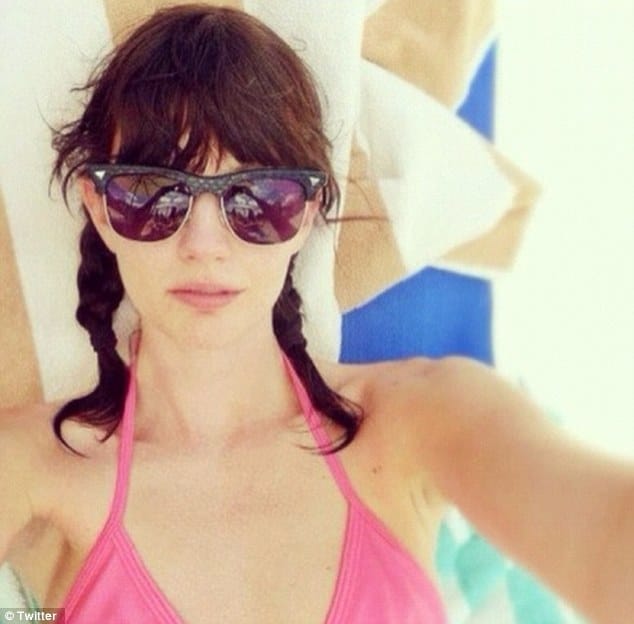 The twitter wars have begun. Lessons in how to make it as a media whore.
In what is turning out to be an embarrassing incident for hawt bixch (yes you will also melt when you lay your eyes on his cheek bones) Brian Presley, reports have begun flooding courtesy of 22 year old model Melissa Stetten (who must have let the attention get to her head) who's insisting that the 34 year old married actor was trying to hit on her on board a domestic red eye flight from Los Angeles to New York this past Wednesday.
Once on board Ms Stern begins a barrage of tweets (cause that's the way one passes time these days just in case you were confused) pursuant to her conversation with the actor who one assumes is sitting next to her throughout the whole flight.
Some of her choice tweets include the following below: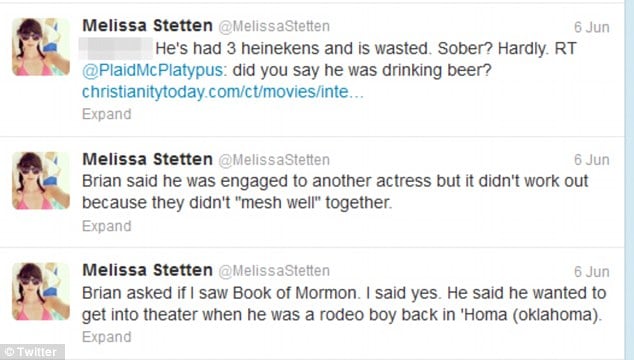 For his part the actor upped the ante by instead of ignoring the aspiring media whore by matching her for idiocy per idiocy.
See Presley's facebook rants below:
For her part Ms Stern insists she did not recognize the actor at first (to be honest I had butterfly chills the minute I layed eyes on the bixch) but with 13 000 followers alerting her to his identity (really, 13 000 twitter followers all took the time to tell Melissa that the hawt bixch 10 000 above the air sitting next to her was a national wet dream?) the messages started to get interesting.
In the end the model who now has close to 27 000 twitter followers(and counting of course) posted the following tweet:
"Did I just ruin Brian Presley's life via twitter?'
The answer, there is nothing you could ever do Melissa to stop me day dreaming about Brian but that said I'm betting some 14 year old boy is now dreaming of you too.
Isn't it time you publicized your wet dream and get your career up and running too?