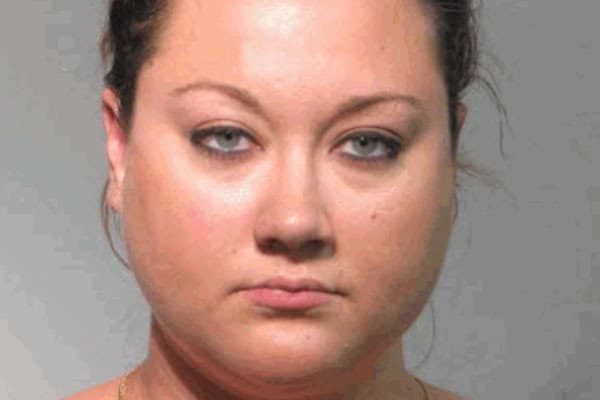 The wife of neighborhood watchman George Zimmerman, Shellie Zimmerman, who has been charged with second degree murder of Trayvon Martin has now found herself charged with perjury. Booked yesterday, she was able to make bail after posting a $1000. Her arrest comes after her husband was made to surrender his freedom for the same offense and another offense of carrying a concealed second passport and was made to return to jail recently after being initially released on bail.
miamicbslocal: Shellie Zimmerman, 25, was charged with perjury on Tuesday, a third-degree felony punishable by up to five years in prison and a $5,000 fine, for allegedly lying to a judge about her and her husband's finances as they sought his release on bond.
Earlier this month, the judge said in a sharply worded ruling that George Zimmerman and his wife had lied about how much money they had at a hearing that resulted in his release on $150,000 bond. He's now back in jail after the judge revoked the bond.
For their part, Zimmerman's lawyer has argued that the couple were 'confused' and fearful when they misled court officials about how much money he had.
Records show that in the days before the bond hearing, Shellie Zimmerman transferred $74,000 in eight smaller amounts ranging from $7,500 to $9,990, from her husband's credit union account to hers, according to an arrest affidavit. It also shows that $47,000 was transferred from George Zimmerman's account to his sister's in the days before the bond hearing.
Transferring funds to Zimmerman's account? Confused? Is this behavior that should have the public wondering about the general veracity of the Zimmerman's? Especially in light of the fact that a young man is now deceased as a result of Zimmerman instigating an aggressive campaign to confront the young man despite police officer's assurances that they were on the way to question the young man.
Four days after he was released on bond, Shellie Zimmerman transferred more than $85,500 from her account into her husband's account, the affidavit said. The affidavit also said jail call records show that George Zimmerman instructed her to "pay off all the bills," including an American Express and Sam's Club card.
Isn't that against the face of what the money was raised for? Didn't Mr Zimmerman claim poverty and mount a campaign to ensure the cost of defense litigation? Isn't George Zimmerman on trial for a murder where his very credibility is up for contention? Are we to believe this was simply 'confusion' or to wonder out aloud the continuation of cunning trickery to avoid responsibility and for personal advantage? Then again judging from comments from other journals there appears to be no shortage of supporters happily sending Mr Zimmerman more money for his defense and the injustices that they have perceived the system is currying against him. Unless of course one pauses to wonder if the injustices are self inflicted…?
George Zimmerman trial: Released on $150 000 bail but no idea where he will hide out….
George Zimmerman trial: Is this the photo that will set him free?
George Zimmerman: Will he get a fair trial?
George Zimmerman trial: May now have his case dropped.
George Zimmerman plans to plead not guilty. But is he?
George Zimmerman is to now stand trial for the murder of Trayvon Martin. Surrenders himself to authorities.