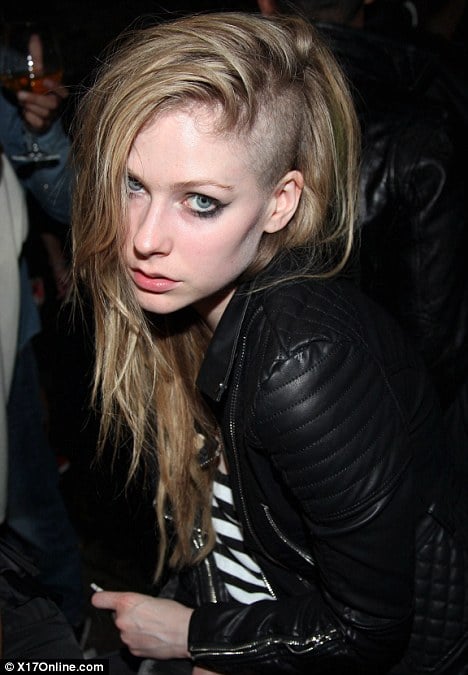 Going for punk!
Kids it's time to marvel at preferred hawt bixch Avril Lavigne as she dons a new hairstyle.
Deciding that it was time to revamp her image the 27 year old Canadian singer opted to shave one side of her head leaving her with a punk rock style that actually suits her quite well.
Of course the look was complemented with our heroine wearing a black leather jacket over a striped t shirt and of course a snarl.
Reflects the singer who has chosen to run with her natural blonde hair as opposed to the many colored dyes (she's known for her love of Goth) she's worn in the past:
'I have to fight to keep my image really me…. I rejected some gorgeous publicity shots because they just didn't look like me. I won't wear skanky clothes that show my booty, my belly or my boobs. I have a great body.'
Isn't it time you expressed your inner rocker too? Then again who needs to shave their hair to look like a rebel if they're rebel in spirit in the first place?