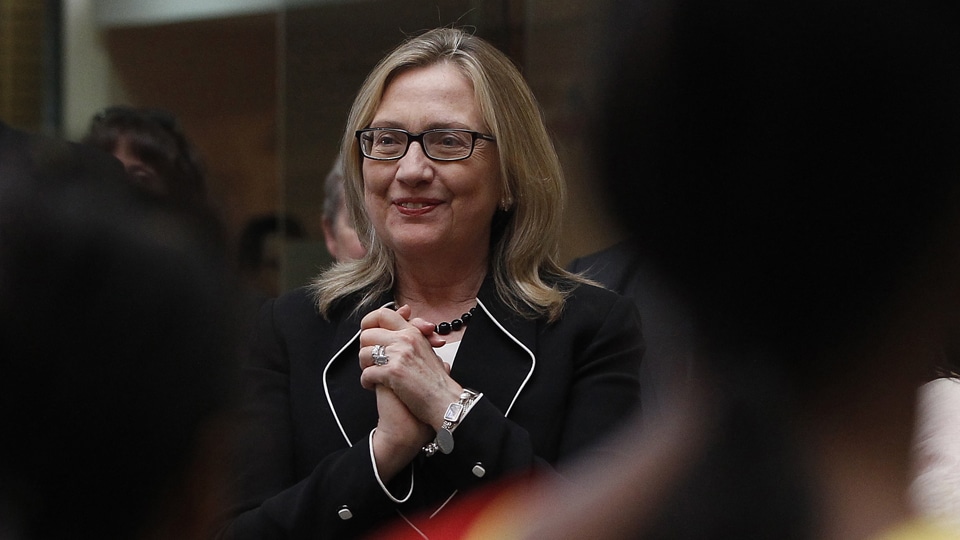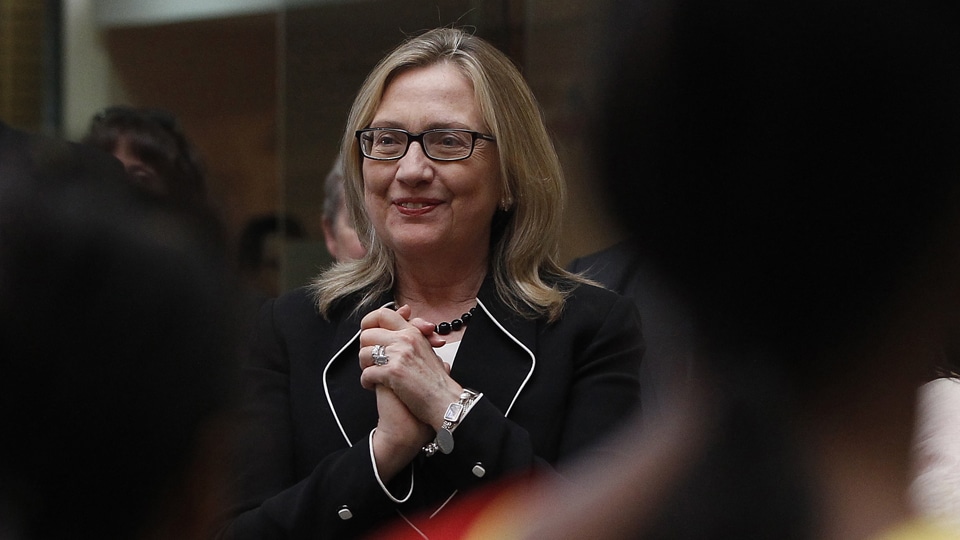 Hillary Clinton would like to remind you that her job isn't to run around looking like a pan made socialite desperate to resemble a man's wet dream but to actually make some heavy handed political decisions, eye blusher or not…
jezebel: Hillary had the nerve to show up at several events this weekend in India looking decidedly un-made-up. She looked that way, duh, because she wasn't wearing any of her usual make-up. She did have on lipstick, but otherwise her face was sans pancake powder. She wore her glasses, and her hair was just hanging there, not done up in some fancy poof. And you know what? She looked great. Sure, she looked different than her normal extra-polished self, but she still looked damn good—in a new and totally refreshing way.
Hmm. Who could imagine? A female politician not preening herself for the camera because as a female she must remember her capability to do a good job is always a function of how good she looks not how competent she is. Until now….
The Washingtonposthad this to offer: Of course, if this was a male politician, few — if any — would focus on whether he had primped before his public appearance this deep into an overseas trip. It would only become a headline if Joe Biden suddenly started wearing eyeliner and lipstick.
But we aren't accustomed to seeing female politicians and politicos without camera-ready makeup and, God forbid, showing wrinkles. In fact, how many pictures in glossy magazines have probably been airbrushed to make Hillary picture-perfect?
Airbrushed? Can anyone guess the number of times Hillary Clinton's appearance has been airbrushed? I'd say at least 40 000 times, but that's just me guessing…
Then of course Hillary Clinton also had this to say as well: "I feel so relieved to be at the stage I'm at in my life right now, because you know if I want to wear my glasses I'm wearing my glasses. If I want to wear my hair back I'm pulling my hair back. You know at some point it's just not something that deserves a lot of time and attention."
Hmm, could we all be onto something here? A woman being appreciated sans her subscribing to some rigorous code of what will make her look beautiful? Then again maybe Hillary can get away with such an assertive take as she has been around for a while now and her work ethic and credentials (she is the secretary of state for crying out loud) do speak loudly. Then again what if Hillary was a young woman, would she have found the courage to say to the hell with it and given scant regard for her appearances?
Personally I can't wait for the day Joe Biden or Barack Obama turn up wearing a smidgen of eye make up- it would certainly after all cause a few heads to swoon or maybe not…?
Hillary Clinton is a hawt bixch after all. Living la vida loca.