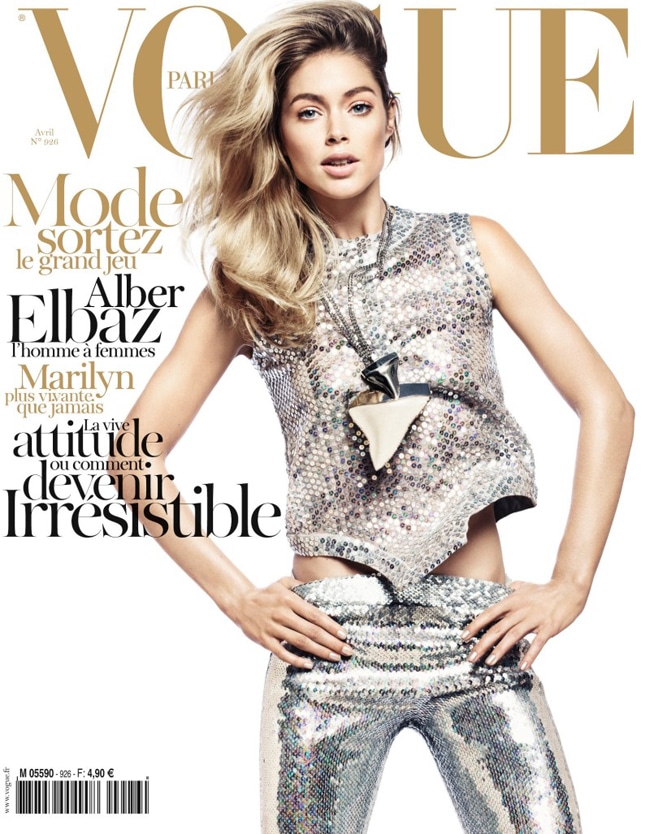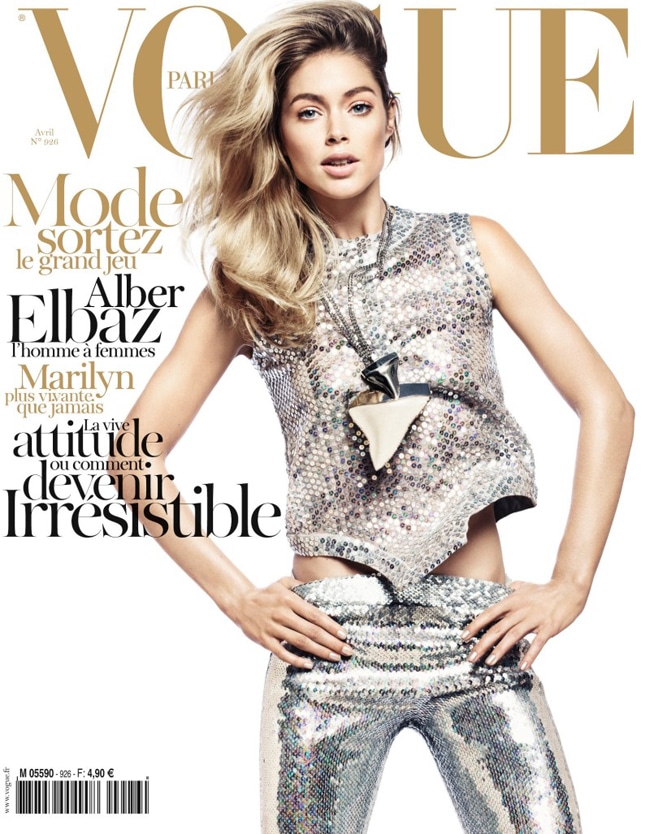 Here's an interesting cover tear that has fashion pundits wondering- that of super model Doutzen Kroes who appears on the cover of April's Vogue Paris. Notice something off key??
Yeah that's right the styling leaves something to the imagination and what's with the loose fitting garment that nearly resembles a potato sack over this poor emaciated girl?
And one other thing, it might help to put on some sunglasses while you look at the picture because my eyes are as sure as hell burning up looking at this too glammed up beauty.
Don't you wish you could over dazzle the bejesus out of your image too?