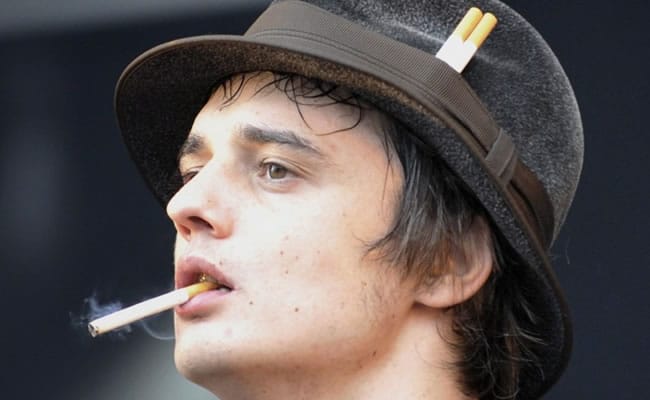 Kids, there is a new born baby somewhere in the world gasping with joy after being informed that hawt bixch Pete Doherty is her daddy.
dailymail.co.uk: Yesterday it was revealed that Pete Doherty has fathered a child with a South African model named Lindi Hingston.
And today Lindi paraded the six-week-old girl she claims is the daughter of the scruffy rocker.
The model, 34, headed to a park in Cape Town where she spent some time posing with the baby, named Aisling Doherty.
And what can baby Aisling Doherty look forward to with her daddy currently sifting idly days in a local slammer for indiscrete behavior? Gushing walks in the red light district? A who's who of preferred Scotch drinkers? A play by play list of all of Pete's favorite moments that have helped cement his indelible reputation as preferred hawt bixch and spurn of wanton desperate models who insist that Pete father them the fruit of his loins? Or maybe a long letter of all the wonderful parties he has in store for her once he gets out of the slammer?
I wrote to him in prison', Hingston reportedly told the paper, 'He wrote back saying he was over the moon.'
The paper claimed that Doherty has not yet seen the baby as he is currently on bail for cocaine possession and unable to travel to South Africa.
He already has a son, Astile, from a relationship with Lisa Moorish – who also has a child with Liam Gallagher.
Never mind there will be lovely days ahead one day for father and child to bond. Lessons in personal hygiene, polite behavior and how to chew on a nipple with your back molar teeth (since daddy's front teeth are missing and frost bitten from sucking on that cracker pipe– oh well).
Don't you wish you were an out of control rocker who had buxome models falling out of the sky desperate to have children with you? I know I do…