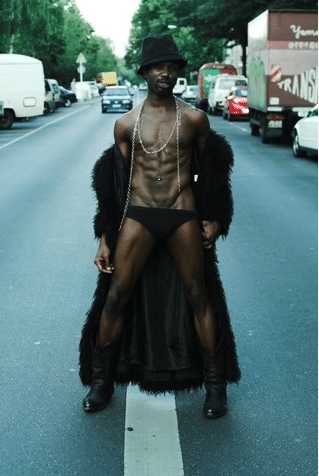 "I am not sure. I cannot even pronounce the name of it, but I have it on this card for the taxi driver."
"I'll take you to the taxi driver and give you a hand", Aziz answered.
"You speak Mandarin?", I asked.
"Yes", he said.
"Impressive", I replied.
Once we were outside, it was extremely difficult to get a taxi home, as all the taxi drivers attempted to quadruple their fares for the holiday season. After a string of attempts to get a taxi, Aziz finally managed to negotiate one for me. As I got in, Aziz looked at me and smiled.
"Which way are you going? Do you want to split a taxi?"
"That's fine. Which way are you going?", I asked.
"The same way you are going", he answered.
And that was when I knew I had won the trick sweepstakes. For then I knew it did not matter which direction I said I was going, Aziz was going to follow.
When we reached my street, I got out and so did Aziz. He grabbed me and dragged me into a convenience store.
"I want some beer. Unless you have some in your hotel room?"
"No. As if I have not already had enough liquor tonight?! You want more?!", I asked, incredulously. "Fine. I'll have a beer."
Aziz grabbed two beers and went the the counter.
When we reached my hotel and the front desk, the girl at the desk bucked her eyes. Probably because she had never seen two black people before in her country at the same time.
First time for everything.
As we headed to my room on the first floor, I was glad that I had prepared it for this. So when I reached the door, I was able to open it with confidence.
"Your room is really nice", Aziz said as he entered and began to take off his jacket and hat.
"It's OK. But more importantly. It is convenient. Nothing is too far away from here."
"That is why the taxi drivers did not want to take you home. They won't make any money by taking you here. Do you have any music here?"
"Of course I have music. I am a DJ", I answered, as I went to my laptop and pulled up my I-Tunes.
"Do you have country music?", Aziz asked me as I spun around incredulously.
"Country music? In China? Um, no. I don't play country music when I DJ. Most Europeans don't even listen to country. On this laptop, I have mostly house, so you will have to settle for that."
"That's fine", Aziz said. "How often do you workout?", Aziz asked me as I took off my jacket, revealing my tank top underneath my couture shirt.
"I don't work out. This is natural. If I had to go to the gym, I would be fat. Thank God for good genes."
"How old are you?", Aziz asked.
"How old are you?", I asked in return after I'd answered.
"Guess", he responded.
"Twenty-four", I said.
"Nope."
"Twenty-six."
"Lower."
Lower. My heart skipped a beat and it immediately became apparent that perhaps I was about to go lower than I cared to for my sexploits.
Was I about to fuck the 90s?!
"No, you tell me", I said. I was scared to guess anymore. I figured my heart would return to normalcy once I knew which cards were on the table.
"I'm twenty", Aziz said as he took off his shoes.
Twenty.
So it was official. I was fucking the 90s.
But how could this be? What were they feeding kids these days? He looked older than me. His body looked like it had been through at least three decades as opposed to barely two. In my head, I went on and on and on about his age, but my other head was saying…
if there's grass on the field, play ball!
pluck it and fuck it!
I decided to listen to my inner voice, which seemed to be reverberating deep from within my nether-region.
"I'm going to take a shower", I said, and with that, I took off all of my clothes in front of him and went into my bathroom, leaving the door slightly ajar so I could continue talking to Aziz.