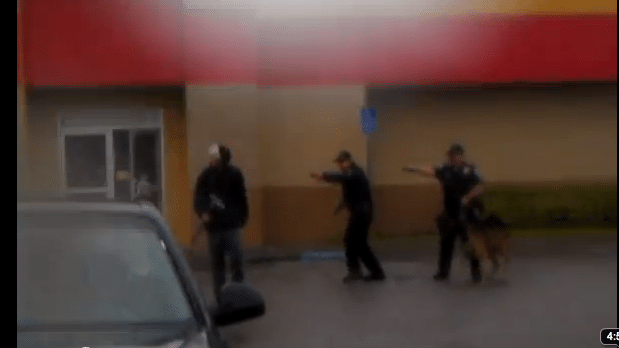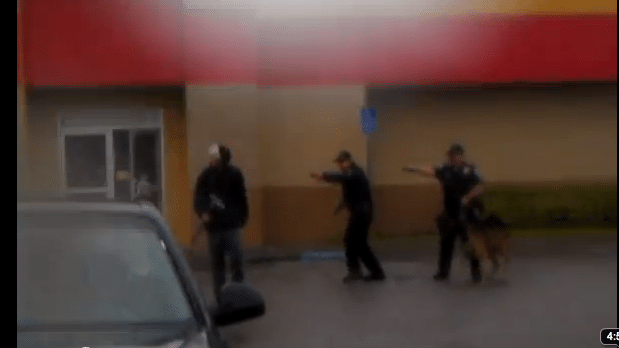 Are police using excessive force?
I've watched the video at least 3 times (and this one is fairly gruesome) and the more I look at it the more I wonder to myself was it really necessary for police officers to have reacted the way they did? Were they really in imminent danger? Had the suspect killed or injured someone before they arrived? (no- but he had walked into the local Carl's Jr hamburger joint and began methodically smashing windows whilst customers and employees evacuated).
Had the suspect intimated he was about to use force against the arresting police officers (watch the video and judge for yourselves) and why is that 5 officers with handguns still felt compelled to shoot this man dead who at the end of the day was only wielding a crow bar. A crow bar does not equate to a machine gun, a machete, a firebomb, a self detonate bomb but a piece of metal if used quickly and fiercely can strike a man to grave injury, perhaps even death. But having said that, he was no where near in charge mode or even assaulting an officer. He was just standing there holding a crowbar, sneering at arrest officers who used a taser gun which failed to knock him out. Perhaps the act of sneering was what set off officers?
Is it possible the police made an error in shooting the man dead? Is it possible the police were too quick to act? Then again how did officers react during the recent Occupy Wall st protesters? Is that indicative of recent police attitude and reaction to degrees of stress? Is it possible that police officers are becoming more vehement and non conciliatory in their actions? If so, what has spurred this change?
Is it also finally possible that sometimes the officer wearing a badge is sometimes just like the criminal he has come to apprehend. Except this time he is for the time being wearing the badge.
Or is it a situation that the author is over reacting to what he wonders might be the way over board behavior of our institutions and their stooges in the application of power and mandates. After all that was a chain restaurant that was wreaked havoc with and one can hardly let this type of behavior go on unpunished. Right? One has to sternly apply the law? But shooting someone 5 times at point blank because they didn't put down a crowbar nor did they intimate to strike officers several feet away- isn't that somewhat out of the ball park? What type of society have we become?