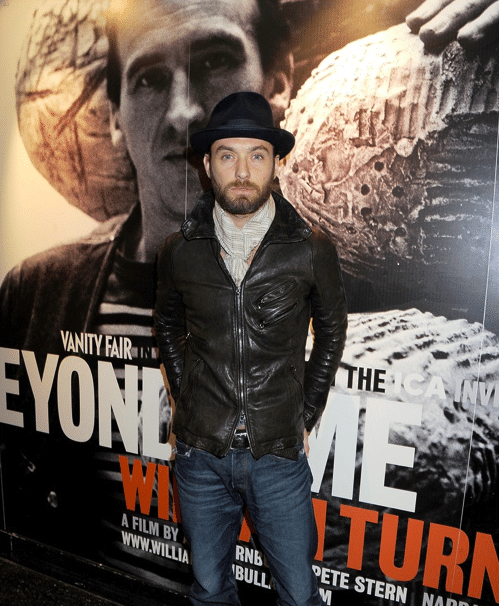 As the UK Telegraph tells us William Turnbull isn't necessarily an easy man to get to the heart of. His work is weighty, quiet, and constant. As Dan Stern's pictures indicate (our London connect) that didn't stop a gallant high society London crowd from coming along this past Thursday to share in the enigma that is William 'Bill' Turnball as 'Beyond Time,' as a probing documentary on the now approaching 90 year old artist/sculptor played.
It's thanks to the dogged persistence of this film's director, Turnbull's son Alex (co-directed by Pete Stern), that this documentary can unearth the curiously individual story of such a secretive artist. Perversely, given Turnbull's reluctant celebrity, the film is narrated by Jude Law and received a glamorous reception in Los Angeles earlier this year.
'Beyond Time' presents Turnbull as an artist's artist. Among familiar interviewees are Peter Blake and Antony Gormley (Turbull "unhitches the relationship between scale and size… makes a very small thing [inspire you to] think of something enormous"). There's also a poignant interview with his late great friend and close collaborator, the pop artist Richard Hamilton with whom he set up The Independent Group in the 1950s, along with the sculptor Eduardo Paolozzi.
Indeed how ironic that an artisan with Turnbull's aura who has eschewed celebrity and pomp is now being courted by it- but perhaps with good reason- we're starting to realize that men like Turnbull speak to us with a kind of gravitas often lacking in the transient world of high glam here today gone tomorrow, except to say Bill is still here world.
Dan Stern's stellar photo website can be seen here: streetfashionmonitor.com