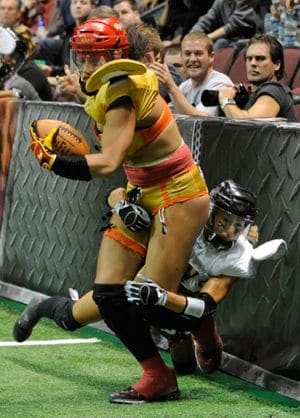 Kids, I'm not sure what to make of the following pictures but me thinks I could get used to this game (after all, nothing inspires us male spectators than the sight of athletic women exerting themselves…).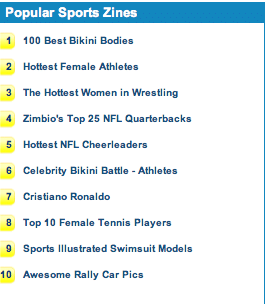 Anyway enjoy the pictures of the game between the Las Vegas Sin vs LA Temptation (hmm, so what's in a name right?), and for those of you interested, LV Sin ended winning 28-20.
Isn't it interesting when the media sport goes out of its way to sexualize women, but then again should we be surprised…?  One day they'll have us guys play gridiron in our swimming trunks, but I doubt it…
The rise of sexism in Female sports.