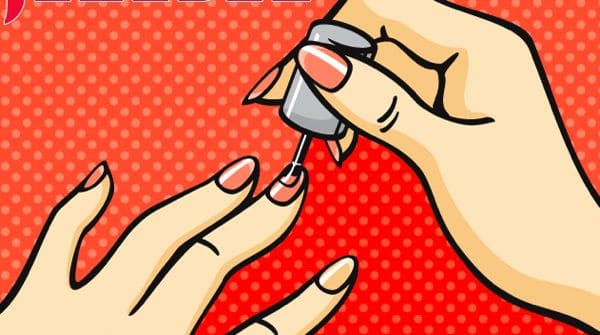 First of, reading through the missive courtesy of Duke's Women Law School Students Association of how a young woman preparing to enter the workforce should actually go about physically presenting herself strikes this male author as if he were reading an obligatory boarding school reading list circa 1910 where any thought of reading a book with any images of thighs on its cover being met with a fierce wacking over open palms.
To say that some of the suggestions are stringent (silk often needs to be dry cleaned. Check the tag. If you do wash it at home, always use Woolite or some other non-enzymatic cleaner...)  is an understatement, and then to its credit some of the suggestions (thankfully) are  well thought out ('….watch out for 100% polyester suits- some of them look okay, but many end up looking cheap.' – same goes for guys too if you must know.
Nevertheless after having read the list, I will say this right now- thank the lord I was born a boy cause there would be no way I could ever confidently walk in for a job interview without having mini panic attacks every time I passed a reflection of myself on my way to the job interview if I was a woman after having read this list ( oh no, my knees are showing and why is my bra strap showing, hmm maybe the lacy bra thing wasn't a good choice after all?).
Which is to say the expectations society places on a woman's appearances sometimes often bears more weight than her ability to actually perform well at her chosen vocation when it comes time for an employer to sift through potential female employees. Something as guys is the furthermost thing from an employer's mind when it comes to the interview (unless of course you are interviewing for the highly competitive position of some uber dandy's stylist).
That said I heartily suggest both men and women to read this manual (yes guys there's a few tips there for us too- 'we also think that overly pointy shoes are a dont. Break in your heels before interview day), you're bound to learn something that you never knew before (Consider getting fitted for a bra. Fitters at lingerie stores should not only check your proper band width but also how the shape of the cup fits.) and then a few things you probably already worked out (No peep-toes, no sling backs. Watch out for a too-high heel. Not only is it going to get uncomfortable, it also is often too exciting for an interview) never mind garrulous over the top blush and perfume (that includes you too gentlemen!)
Who would of thought that a woman's ability to get a job had something to do with conforming to a warrior road test of protocol? But then again that says more about societies attitude towards women in the workforce than many of us are still willing to admit to.
As for me, I'm about to undo my top button, not that anyone would ever notice….