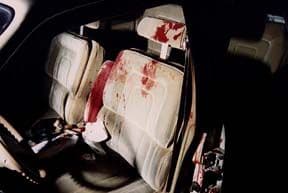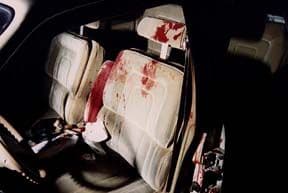 Getting the pink slip is never good news even for the best of us, but one man, Patrick Joseph Graves apparently was so distraught after his employer Goodrich Corp, a fortune 500 company that specializes in supplying parts for the Aerospace and Defense industry fired him this past Thursday that he locked himself in his car and shot himself in the head.
Having worked as a welder for Goodrich for the last 3 years, the 51 year old who leaves behind 3 children and a girlfriend apparently scored poorly in a worker evaluation test which led to his dismissal. So distraught was he by his dismissal, it is said that Mr Graves returned later that morning after being let go, parked his car in full view of the employee's entrance and then shot himself in the head. It has yet to be determined whether any of the employees attempted to talk Mr Graves out of his suicide or if it was even readily apparent what he had in mind when he did pull the trigger in full view of his ex fellow employees.
At this juncture one could speculate, perhaps off the back of reports that Mr Graves (the name itself is almost a perfect oxymoron in more ways than one…) suffered from depression that he aimed to punish and shock fellow employees, or the company itself upon learning of his dismissal. That or make a martyr of himself.
Responded a company representative:
"He was good at what he did. He really tried to do everything that was required of him at the job. But he did have limitations."
The moral of the lesson? Sometimes your limitations act to serve to deny your advancement, but telling that to a man may from time to time lead to some heartfelt consequences. But such it seems are the rigors of an impersonal employer/employee relationship where it is ultimately business as usual. After the blood stains are removed of course…