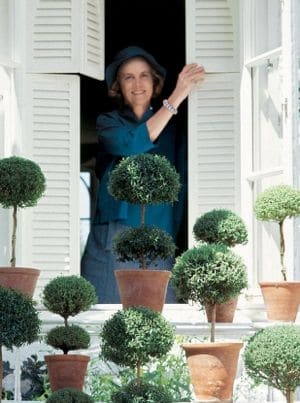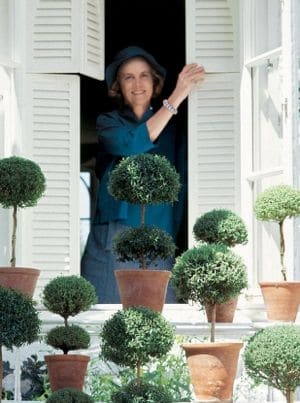 Rachel 'Bunny' Mellon, heiress of Listerine and confidante of Jackie O., is speaking out for the first time in a quarter of a century to Newsweek in support of John Edwards.
Prosecutors have charged that she gave $725,000 to former presidential candidate John Edwards in 2007 and 2008, which he used to conceal his extramarital affair with Rielle Hunter and the existence of their child.
Mellon has not been accused of wrongdoing (she even paid gift taxes), but Edwards was indicted in June for violating campaign-finance laws. He pleaded not guilty and is preparing for trial this fall. A key issue: did Edwards solicit the money to salvage his presidential campaign, or was this an attempt to prevent his cancer-stricken wife, Elizabeth, from learning of the romance?
Edwards has been banned from contacting Bunny, and family members stress that Bunny simply thought Edwards was 'cute' and chalked the whole situation up to a crush–her giving him money is simply an extension of her old-world view of marriage. Bunny tolerated her husband Paul Mellon's affairs, even inviting his mistress over to their estate.
Stressing that her sympathies have always been with Edwards rather than his wife, who died last year from cancer, she confides, "You know that John had a hard time with Elizabeth."
There is something dignified in this approach to squashing scandal.  Rather than writhe in outrage or spin publicity to one's own advantage, generations past relied on public outings a la The Sopranos (Tony forcing Carmela to join Adriana and Christopher for dinner to nip that affair-rumor in the bud) as well as good old-fashioned hush money.
Still, why come out now in defense of John Edwards?  Bunny, who "hates publicity," has indeed gone through some rough years recently:
In March her longtime investment adviser Ken Starr received a seven-and-a-half-year jail sentence for running a Ponzi scheme and stealing $33 million from clients, including $5.75 million from Mellon and $3 million from her son Stacey Lloyd III.
It's possible that Bunny simply wants to help out a friend with a tarnished reputation.  She does not come across as overly protective of her own image, but rather trusting and quite charming.
Wouldn't it be great if we all had an old-moneyed benefactors bestowing their good will and grace towards our own sticky situations?  Edwards is lucky to have Bunny in his corner. For now anyway…