Do scarves really cost that much? What about reputations?
dailymailco.uk: Beata Boman, 38, a former model and fashion designer, is accused of taking the fur-lined garment from a clothing store in Connecticut on Monday.
The attractive dark-haired woman, who was pictured partying with the prince on the Riviera coast in 2008, admitted shoplifting after being stopped by security guards in front of the store.
But for a woman who has so much in relation to what so many other young aspiring socialites aspire to, why would she risk stealing such an item? But then again if you're going to take risks, perhaps a $11, 500 scarf is worth it?
According to police, the Polish-born woman took the fur-lined scarf from the exclusive Richard's of Greenwich store at around 4pm on Monday.
She was followed by a security guard who called the police. She admitted to taking the scarf, but said she was going to return it.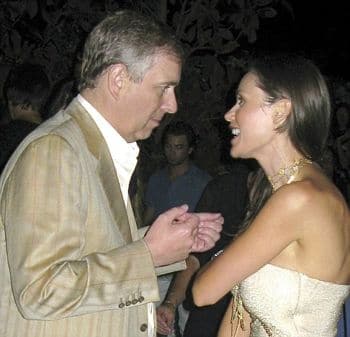 Return it? Ironically pursuant to her arrest she did return the scarf, but perhaps not in the time schedule she possibly envisaged.
Adding to the allure of the Manhattan socialite is her brief romantic liason with Prince Andrew. Which is to say, Ms Boman had certainly caught a few eyes during her ascent in society.
In July 2008, the former model was spotted with Prince Andrew at a villa overlooking the coast in St Tropez.
According to fellow revellers, Andrew affectionately kissed the attractive fashion designer as if she were an 'old friend'.
The prince then spent several hours deep in conversation with Miss Boman who was seen wearing a figure-hugging gold strapless dress.
Which is to say good work if you can get it. Of course what remains to be seen is if Ms Boman will once again be given access to the world she spent so much time galavanting in.
On her Facebook page, Boman describes herself as an ex-model who is now the 'very happy and proud fashion designer of her "Beata B" line'.
Boman has been photographed attending several parties in Manhattan and the Hamptons over the past three years.