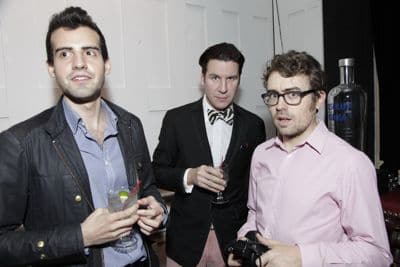 This past Thursday evening at the National Arts Council, the NAC's Fashion Committee toasted Womans Wear Daily in recognition of one hundred years of service. Founded by Edmund Fairchild, of the widely recognized Fairchild Publications, Women's Wear Daily has become famous for writing about and highlighting the talents of many of the industry's fashion greats and those soon to be.
Launching columns like "Scoop" and "Suzy" by Aileen Mehle, a catchy paragraph initially dedicated to celebrity and aristocracy as they related to fashion, WWD has become what I have been told by kindred folk more than a trade publication but a foray into the 'real' front row of the fashion industry.
That said a presentation of the Fashion Committee's Citation of Merit was made, followed by expressed gratitude by Women's Wear Daily Editor In Chief, Edward Nardoza.
(article continues next page)