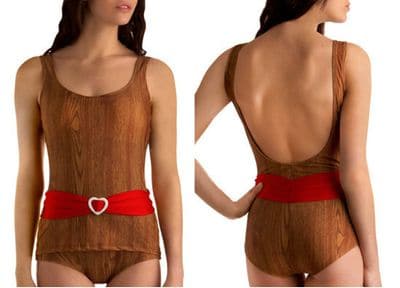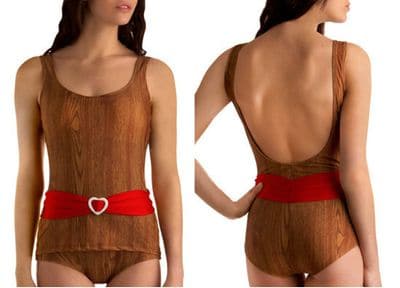 Introducing the 'Daiquiris on the deck one piece' for the cool price of $121.99.
Do you dare face the beach looking like a side panel of wood with a heart ribbon?
Sometimes inspiration leaves even the best of us wondering, but hopefully that wont stop some of you eking out the money for this soon to be in the back of your closet item. Or will it?