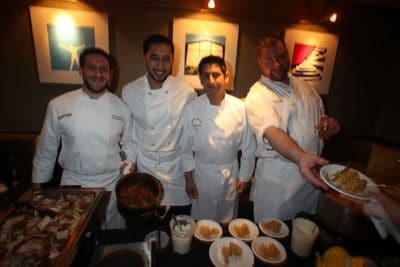 Last night Streetwise partners hosted their 4th annual 'Taste of Success," at the Providence lounge. Guests and professionals from some of the biggest financial entities included: Goldman Sachs, Google, Bloomberg, Barclays Capital, White & Case, GE, American Express, McKinsey & Co., Forbes, Credit Suisse, PwC– there in part to help raise awareness and funding for Streetwise's philanthropic ventures.
Pursuant to their mission statement, SP works with low income individuals to overcome barriers,obtain better jobs and achiever economic self sufficiency by creating mentoring roles with volunteer business professionals.
According to Steve Sands whom we sent along to take pictures, the event was well attended and a great success. That said, enjoy Steve's pictures and if you would like to reach out to the stellar group at Streetwise Partners you can do so by going here: http://www.streetwisepartners.org/home.
For more images go to page 2.