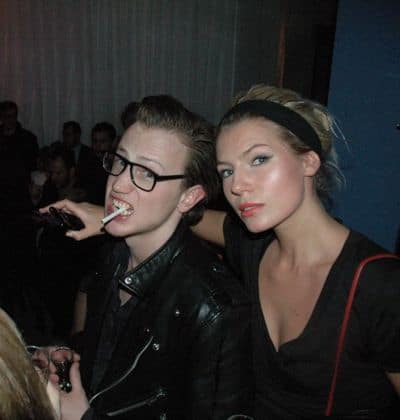 An overly anticipated grand opening of the Mondrian— turned out to be a bust. It was nothing more, than plotted disposition, honoring the token paid for a time with The Kills.
The Kills–a very cool, edgy refreshment, were certainly worth the wait, outside, but a week's worth of plotting, and anticipating? I don't think so; what I do think, however, is that the Mondrian is operating under some very 'Midtown' sort of folks. Showcase, to our Grandpa.
Starbuck's etiquette at the door.
I question whose supervising the P.R for the Mondrian, and I worry that it isn't someone very cool. Poorly dressed, most of them paid their $225, and i didn't have to.
Article continues on pages 2 and 3.