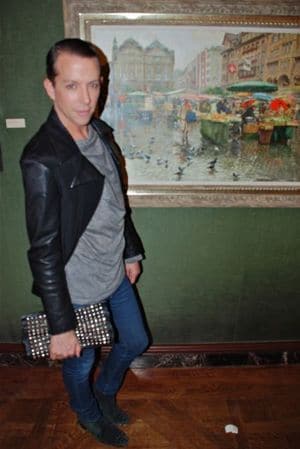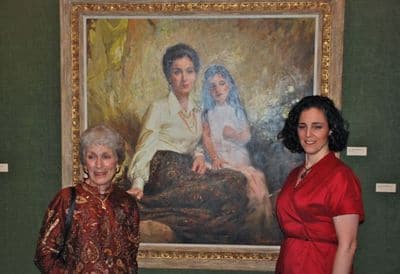 Tuesday night saw the unveiling of master realist, Clark Hulings at the Forbes Gallery. Honoring various entities and persons that Huling had come across during his  lifetime travels, Hulings' watercolors on papers, oil paintings on canvas and board, pen, inks on paper  served to elevate his subjects in extraordinary terms.
There to honor Hulings was fashion designer Bibhu Mohapatra, Kip Forbes, Julia Alarcon from Sundance's 'All on the Line', Ari Helgason of Fabricly.com, Jack Morris of Morris & Whiteside Galleries, Peter Trippi – Editor of Fine Art Connoisseur Magazine, and the artist's widow, Mary Belfi Hulings, and daughter, Elizabeth Hulings.
Known to consolidate subject matters, settings and actions from a variety of sources—places to which he has traveled or lived—Hulings was a revivalist of classical realism. Having traveled as far as Egypt and the Arctic Circle, Florence and Düsseldorf, his works preserve the everyday lives of ordinary people.
Featured works included  "A Chapel at Dubrovnik (1959)", "Luxor Ferryboat (1967)", "White Roses with Onion (1978)", or "Split, Yugoslavia (1959)." With an emphasis on still life monuments, engagement or episodes, Hulings' work draws on memory, which serves to lyrically document his experiences of the various places that his travels took him to. Others pieces, like "Marrakesh Souk (2003)", "Market Scene I-Skopje (1959)" and "Late for Work (2009)", recall energy, movement and the strife of everyday.