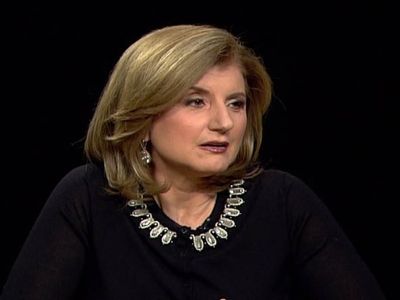 of the Huffington Post and its 'Social News'commenting system haven't lashed out just as strongly against services like Facebook and Twitter: services which make no secret of their aspirations to turn every moment of our lives into some kind of branded output; to create a situation in which even the most irresponsibly drunken and devious acts, undertaken sometime after midnight on the Lower East Side, result in a shameful, but artistically titled, photo album of hipster-pics — or at least aFourSquare check-in.
Linkin acknowledges this, but only obliquely, describing the Huffington Post itself as "an architecture that enables thousands of other people to have a space to come and write and play and inform and start conversations." But the more pressing question is what could also be called the more useful one: at what vague and mysterious point does our content writing, no matter which entity we post it to, become 'journalism'?
Or more precisely, could we not all be better off as — writers and as readers — by re-defining our entire notion of what constitutes professional journalism? After all, why would we even need a journalism that fails to serve the needs of the people, functions only to add to our collective exploitation? Hobbyists, at least, still believe in truth and freedom of information… or do until a lobbyist or corporation starts paying them.