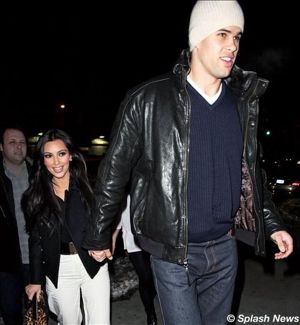 At this stage I became increasingly agitated and explained to the door team USA if I were not afforded entry (I know the temerity of my ego) I would begin to happily snap pictures on my I phone and write a rather cryptic article. This too only elicited another collective yawn and the dizzy smile of a young man wearing a white faux rabbit fur coat who had been explaining that he had just arrived from Paris, that he once shook hands with some world recognized designer and that he too must be let inside because he was best friends with Ms Cesarine. Indeed.
At this stage I was resigned to the idea that I would be humiliated and left to grovel for my life on the street. As you can imagine the tears started to welt in my eyes, splashing the streets of Hollywood, nevertheless I continued taking pictures- wondering why the Goddess Sheba had deserted me and whether I could ever show my face in America ever again.
Finally Ms Cesarine showed up (well she had to- the door bitch immediately alerted her that I was taking pictures). At this juncture I attempted to introduce myself and was once again ignored and passed over as the minions of downtown were afforded their entry. 
At this point David, our photographer came out and started speaking something in French to Ms Cesarine, but Ms Cesarine would have nothing to do with me. At that moment the door crew now turned to me and asked me to step aside so I could make room for guests. It seemed they too would have nothing to do with me.
Provocateur provocative? I hardly think so.
Which poses the question of the day- 'If you were a host and had personally extended an invitation to a fellow editor- would you take the time to attempt to ridicule them and alienate them? But then again, it is fashion week and that can only mean one thing- 'this week my ego will be bigger than yours.' Well, let me paraphrase that- this lifetime my ego will be bigger than yours.
Never mind, I will cry with abandon as I dunk my crumpet in my tea.