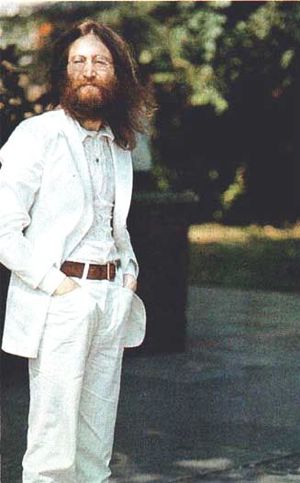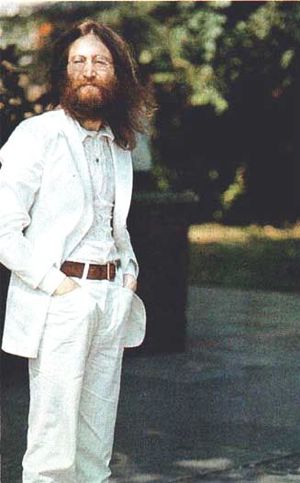 The Beatles said 'all you need is love,' but psychic and memorabilia collector Biond Fury has learned that love don't pay the bills rent; unless you have a $46,000 John Lennon Abbey Road suit to auction off. Fury, who owes more than $21,000 in rent for his former Manhattan apartment, and they're going after the gallery to get it. 
HuffPo: According to landlord Mark Arrow's lawsuit, filed Tuesday in a Manhattan state court. Arrow's lawyers say they told the Norwalk, Conn.-based gallery, Braswell Galleries, not to go through with the sale, and that the gallery should now have to fork over at least $21,463.
Arrow, his former landlord, had been unable to collect the rent debt from Fury, but the prospects brightened when he learned of the coming auction from a newspaper story last month, said Arrow lawyer Adam Leitman Bailey.
And why is this coat worth such an inordinate amount of money you may ask?
Released in 1969, "Abbey Road" was one of the Beatles' most indelible albums, with songs including "Come Together," "Something" and the 16-minute medley that includes "You Never Give Me Your Money."
How fitting…