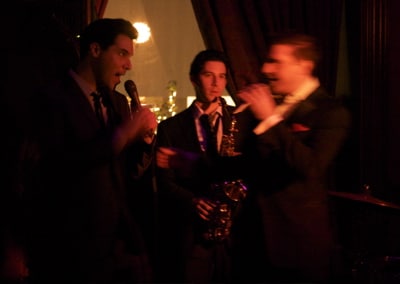 Wednesday night was quintessentially New York. It involved jazz at the Plaza Hotel, gin on the rocks, and an attractive man serenading the crowd with a full band behind him. The man in question was Michael Fredo, jazz singer and suited gentleman with that golden boy smile that was reminiscent of jazz singers before him.
Fredo, nephew of Tommy Hilfiger, drew a large crowd of devoted followers. With some famous faces in the audience (Donnie McClurkin and Luke Wilson to name a few), the atmosphere was tinged with a Rat Pack, speakeasy comfort that lent itself to couples cozying up on the lush sofas of the Plaza. Other artists in attendance included independent artist Lindsey Katt (she has a Grammy nod) and Parisian artist O-Red.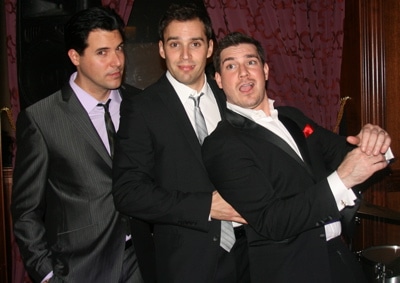 With his star not to be dimmed by the famous faces in attendance however, Fredo took lovely ladies' hands, danced with them, and worked the crowd with melodic tunes that would turn any woman into a groupie.
And as Scallywag was one of the other stars of the show, Fredo and his generous management team (which includes Jay Levine) plied us with drinks and a revolving door of people to meet until we stumbled out of the Plaza merry and filled with holiday spirit.
Good times were had by all.