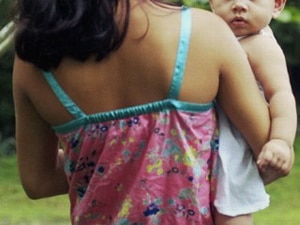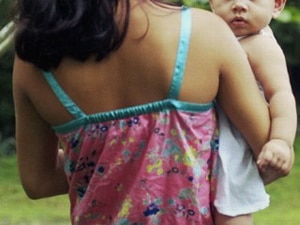 Child abuse or just two happy kids who were fooling around?

It's been reported today that a ten year old gypsy girl of Romanian descent gave birth to a child in the city of Jerez de la Frontera, said Micaela Navarro, the Andalusia region's social affairs minister. Which forces the question since when did ten year old girls start having babies?

ABC: Navarro told reporters the father of the baby is also a minor, and both the mother and the baby were in good health. Her department declined to give details, including the sex of the baby, but said authorities do not consider this a case of rape and that no criminal investigation is under way.

Which means we should all be happy and be buying the mother and father gift vouchers to Walmart?

Under Spanish law, having consensual sex with someone under age 13 is classified as child abuse, an official with the Spanish Justice Ministry in Madrid said. But this particular case is complicated by the fact that the father of the baby is also a minor and it is not clear if he could be charged, the official said.
Spanish newspapers said the mother is of Romanian origin.
The daily Diario de Jerez reported the girl was already pregnant when she arrived in Spain, but did not say when she came to this country. It is not clear if the father is in Spain.
Which begs the question if the girl was impregnated against her will then it was rape, but then considering that the father is also younger than 13 he too was sexually abused by the mother, assuming she cajoled his advances.

But then again we probably shouldn't care too much anyway, the mother is a gypsy after all…