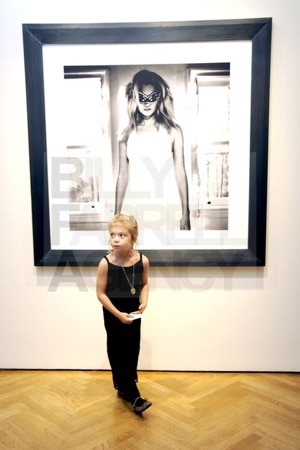 Dutch photographer and filmmaker, Anton Corbijn had his second exhibition this past Friday night, held until mid-December, at Stellan Holm Gallery, on the Upper East Side. Born in Strijen Netherlands, Corbijn has directed over 75 music videos, illustrated album covers for the Rolling Stones, Depeche Mode, U2 and more and has exhibited all over the world.
Ten life-size black and white photographs of influential musicians, models, designers and artists, such as Iggy Pop, Tricky, Kate Moss and Lucian Freud, the photos–set against clean white walls—stood out because of their serenity. Privileging natural settings to the use of artificial or fluorescent lighting, Corbijn notes, "…I find models difficult and the models I photograph are usually naked, it is more back to a person I find…But after a few years, it dawned on me that I was just going back to basics – taking simple black-and-white photographs of people I wanted to meet."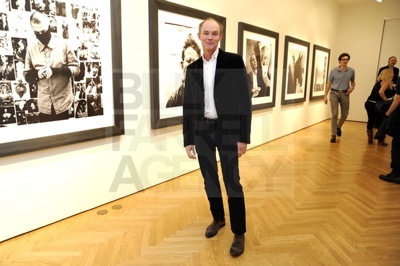 Shot over the past eight years, with the exception of the Kate Moss—a photo taken of the supermodel, in1993– Corbijn captures people with whom he's had intimate business, social or artistic relationships." I'm generally attracted to people who put a lot of their own energy and character into their work and give it all." Calling the "fashion terrorist," Alexander Mcqueen, somewhat of a "tailor", he photographed the designer in his studio before he died. Tom Waits, with whom Corbijn is working on a book, posed for another.