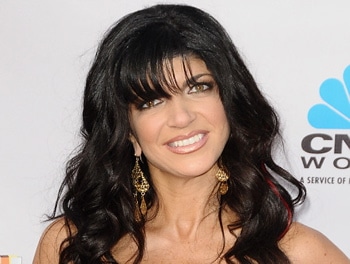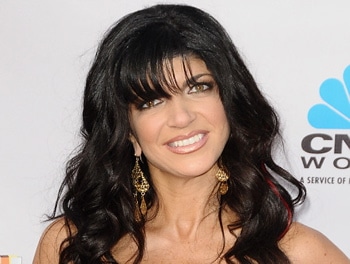 Everybody's new favorite media whore is at it again. Real Homeless of New Jersey's Teresa Giudice wants you to know, it's not her fault for her bankruptcy issues, it's Bravo's. There's nothing like biting the hand that feeds you.
According to an insider:
New York Daily News: "Everything would be settled by now, but because she is now famous everyone is using the situation to get press for themselves and humiliate her and her family," the insider added. "It's honestly got to the point where she's not sure if she wants to come back for another season."

Everyone? Who is everyone? The only person that seems to be talking about her bankruptcy issues is Teresa. If she is so worried about "humiliation" to her and her family, maybe she should put down the credit card. Of course she doesn't want to come back for another season. When her, Joe, and their four little monsters get booted out of their lavish garish home, where are they going to go? I'm sure Teresa would just love to show everyone their lovely new home—which will obviously be the best no money can buy.
Pop Eater: "Teresa is sick of everyone knowing all her private financial business," an insider tells me. "She didn't sign up to be on 'Housewives' so that everyone could look into her bank account. Millions of couples go through what they are going through, except no one knows about it. It's just not fair."
Has she never watched reality television before? Teresa absolutely knew what she was getting herself into. No one forced her to be on television; she just wanted a little taste of fame,  and what she got was a huge dose of reality.
Poor Teresa. She will just have to settle for drying her tears on her Egyptian cotton towels, before they repo them, or she sticks them in her next bankruptcy sale, whichever comes first.
Bankrupt NJ Housewife Teresa Guidice goes on a $60 000 shopping spree.