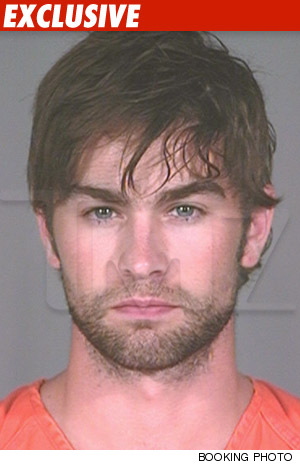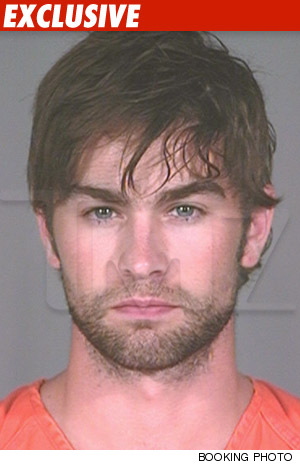 This pretty boy isn't so pretty anymore.
The world is reeling in shock this afternoon with the revelation that (too) pretty boy Chace Crawford (consummate flirt and heart throb of Gossip Girl) was busted last night by authorities in a parking lot of Ringo's Pub (rumored not to be gay after all) with an unlit joint.
Spied on by cops as he sat with a friend to enjoy the finer things in life he was alas made to leave his car and make another fabulous photo opportunity (at the police dept). Of course one get the feeling this is one photo op that Chace didn't quite enjoy. Notice the baby wrinkles furrowing…
Never mind, all Chace has to do next time is show officers where he keeps his coke/crack stash and show them he is willing to drive intoxicated at a given moment's notice and soon he will be even embarrassing Lilo.
Of course somewhere in her quarantined existence Lilo is smirking that at least this weekend it wasn't her that became a public whipping tool. But we all know Chace is enjoying all the attention anyway…
Source: TMZ