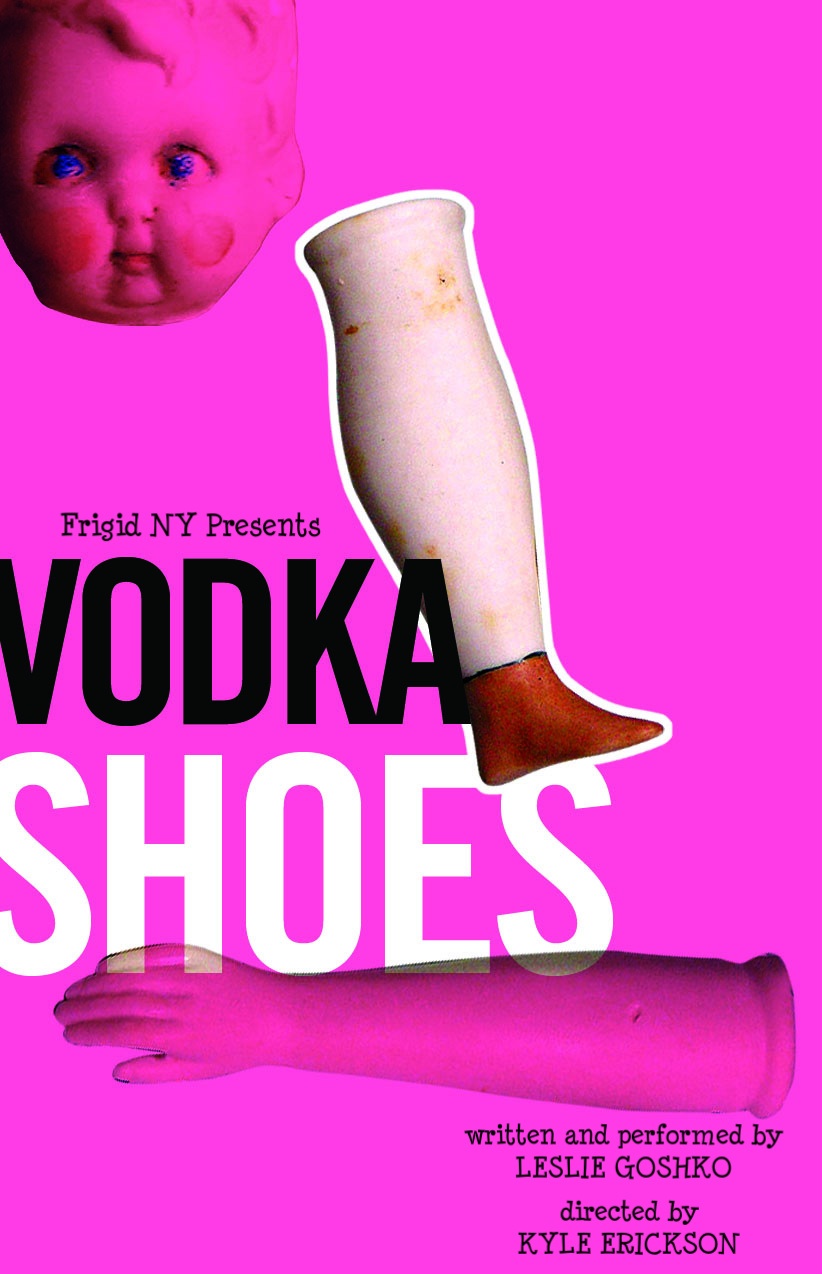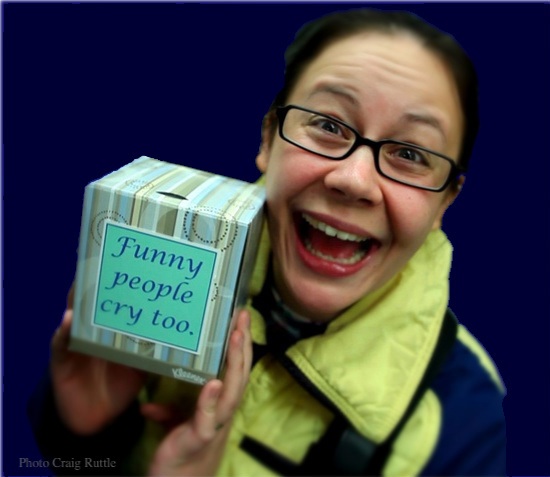 There's an old saying: "It's funny 'cause it's true." Given the soberingly candid content of Leslie Goshko's one-woman show, Vodka Shoes, the truth is goddamned hilarious.
I've seen Leslie's work before, and I was expecting something closer to her earlier stand-up material. What I got was an utter surprise, and so much better: The truth.  Goshko delivered a heart-wrenching and obscenely funny pastiche of stories from her childhood, centering around her relationship with her religiously obsessed mother and her "full-blown alcoholic" father.
While these figures may not seem like ideal fodder for comedy, Leslie narrates an epic fairy tale of dysfunction that is both touching and uproarious. From her father's "wheel of crazy (sponsored by Smirnoff)", to her mother's doomed Christian bookstore, to her chronically ill and high-maintenance sister; it's a wonder Leslie made it to adulthood in one piece.  Her technique is captivating to say the least; and her confidence, her wit and her bluntness make for an unforgettable show.
Goshko is directed by her husband, Kyle Erickson. The two have collaborated effectively to bring a tightly bound, cohesive show to audiences, creating a one-of-a-kind experience.   Goshko got her start in stand-up comedy when she was 21.  Her first recognition came in 2008, when she won the Manhattan Monologue Slam Championship.  She impressed stand-up guru Tom Shillue, who took her under his wing to fine-tune her talents.  Since then, Goshko has evolved her work from strictly stand-up into a new form of comic storytelling.