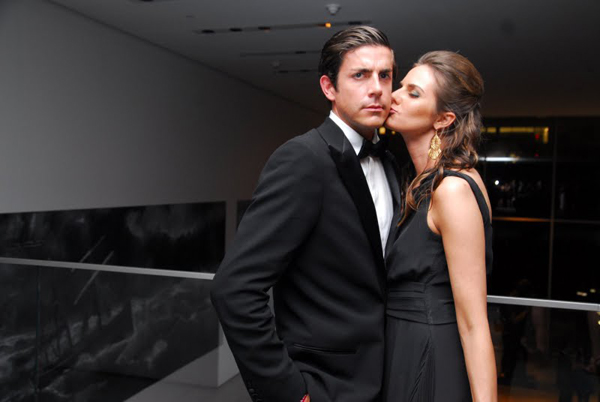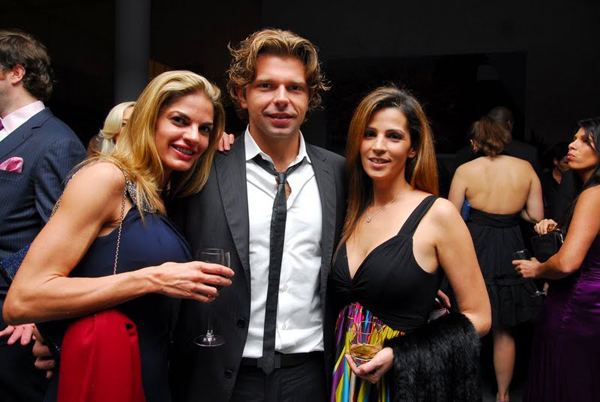 The beginning of the night started with a very attractive female server dropping about 4 glasses of wine on the floor.  I thought we were at a Greek wedding for a second as she had dropped all but one drink.  She should have just thrown the other one across the room…!!!  But I doubt if The Catholic Big Sisters and Big Brothers, who were in full force Saturday night at the MoMA, would have approved.  Designers, lawyers, publicists, artists, bankers and even an Aussie tennis pro, mingled with each other while sipping martini's. 
Swankier than most events, the annual fundraiser left this writer with a "mild" hangover (I think the Fiji water in the gift bag saved me) and "0" telephone numbers.  Well, except for one number, Shari Austrian Krull's, the Development Director for The Catholic Big Sisters and Big Brothers organization. However, I guess from one publicist to another, talking about the success of the event Saturday evening doesn't really count.  I asked her if the turnout had been compromised due to the economy.  She said, "We are happy with the turnout.  We were expecting about 800 people this year and I believe we achieved that, if not a little more."  
I certainly preferred the MoMA location vs. last year's Racquet & Tennis Club on Park Avenue.  A friend of mine had mentioned that last year's event required for all men to have a mandatory tie.  He had showed up last year without one and was escorted to an area where the manager "loaned" him a tie for the evening.  Although for a good cause, I believe black tie or any tie isn't really necessary for such an event. 
Fortunately, the MoMA had less strict requirements.  Let's face it, as long as an individual doesn't show up wearing tennis shoes and a t-shirt with mustard stains all over, they are fairly dressed up….!!!  I still thought with Saturday evening's Indian Summer weather that the garden area should have been an option for guests.  After a few vodka soda's I soon forgot about the garden and concentrated on more important matters, the after party….!!!!