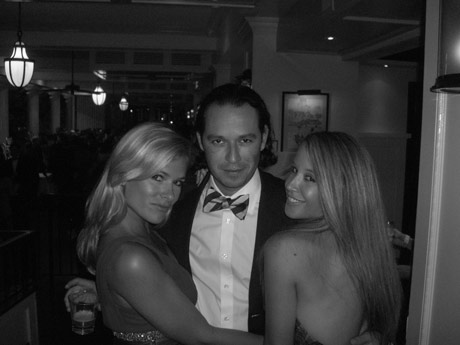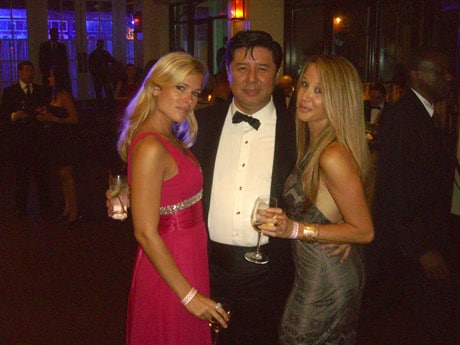 The Boathouse Gala that played this recent Friday night was hosted by "New Yorkers for Charity," a non-profit organization founded by John Nicholas, John Schutty and Paul Newman. Designed to raise funds and awareness for charitable organizations that often lack the ability to raise substantial money on their own, the gala hit all the right notes. With the usual suspects in attendance- Ricardo Garcia, the hosts (but we didn't see Kristian Laliberte there this time) the proceeds from the gala were set to be donated to organizations in the Metropolitan New York area that focus their efforts on protecting the environment, supporting our troops and battling breast cancer.
Perusing the festivities and prodding a number of guests I heard as much as this said-
"When I go out, I only attend charity events.  It gives meaning to social gatherings and tonight's purpose is great."
"New Yorkers for Charity' is a lovely organization.  Their events are well-orchestrated and fun."
And from the event organizer himself, John Nicholas – "You know it will be a good night when you are surrounded by passionate people who want to support of the same cause.  Our guests come first, we're here to give them a great night."
Inside, women sipped on Champagne and sashayed around in full-length dresses embracing and air-kissing one another as the men sampled the gourmet Hors D'Ouvres and eyed the priceless auction items (and I do mean eyed if you catch my drift…)  Couples enjoyed moonlight strolls across the Boathouse's beautiful terrace or stole a romantic kiss on the lakeside benches. If there was meant to be a Gatsby nostalgia to the evening the organizers certainly did very well.
As the night progressed, the guests were treated to a variety of musical performances.  With an avant-garde violin that lit up as she played, Sarina Suno was a sensation.  When the bands "Hot Lava" and "Booga Sugar" took the stage, revelers danced the night away.  Women let their hair fall from their diamond clips and kicked off their Manolo Blahniks while men discarded dress jackets and loosened their ties.  As the house lights came up at 2:00 a.m., guests regretfully left the dance floor and lingered on the terrace but not before having finally surrendered to the charms of the evening and the pontification of a good cause…