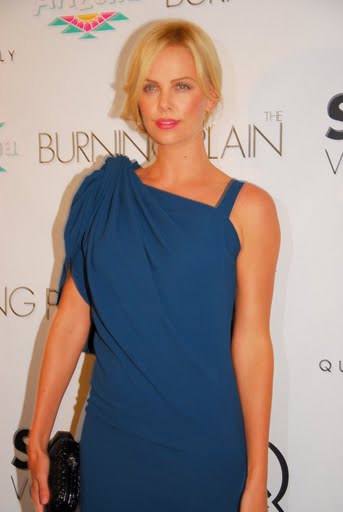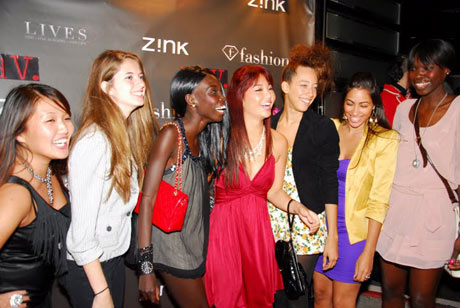 The indispensable powers of persuasion, determination and inherent style have awarded the forerunners of haute society this week with coveted front row seats at Bryant Park, VIP entrance to New York's most exclusive venues and the opportunity to rub shoulders with a host of self-promoting (to the point of self-degrading) celebrities. I found myself similarly engulfed in the Fashion Week vortex, walking along 10th avenue with telltale visions of tulle, chiffon and Chantilly lace dancing about in my head.
This rather one-sided view to New York power and society was immediately and favorably transformed upon meeting Dr. David Luu, founder of Emilie Humanitary and incontrovertible man of the evening. RdV Lounge was styled in an atmosphere of luxurious exclusivity without overbearing pomp and circumstance; it was an evening of perfect juxtaposition—New York edge meets European sensibility or, as Dr. Luu explained "It's not a black tie but a red pants event!" Indeed our host was dressed to impress, sporting shocking red pants and a disarming smile, and with eyes alight as he scanned the scrupulously-clad crowd.
Emilie Humanitary was here to remind us all that, though it may not seem like it now, there is life beyond the runway; some are very much worth saving.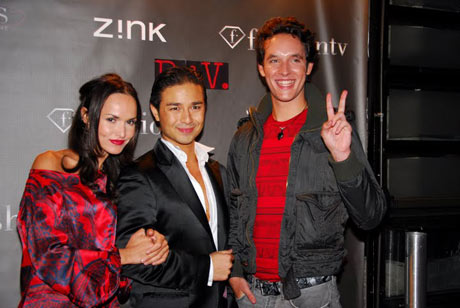 As I entered RdV lounge, the bright bulbs of Fashion TV cameras pirouetted throughout the dense crowd, at once revealing glittering, multi-colored diamond jewelry, scarlet lips and precipitously stacked hair styles. One of the most notable coifs of the evening belonged to Tarkan, Turkish World Music Award winner and nameplate of the evening. As I examined the diamond studded pieces of nearby revelers more closely, I took notice of one stunning piece by Turkish jeweler Atelier Minyon—a black diamond encrusted skull glared from a motionless finger, only to be instantly swept away, employed in pantomime. Music blasted from the dais; DJs Little Louie Vegas and Jacques Dumas shook the chandeliers with their energizing beats turning the entire lounge area into an impromptu dance floor. The music stopped only once, in deference to Dr. Luu, who stepped behind the keyboardist's microphone to gently alter the crowd's focus, from open bar to Burkina Faso, if only for a moment.