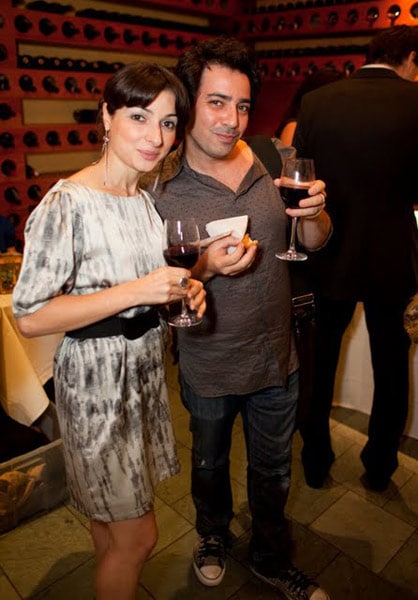 Amidst the chirping of diners enjoying an early laidback dinner, the back of Savore restaurant was buzzing anew with the excited chatter for the jewelry launch of Neunique. Gone were the tables and chairs that might have once decorated the inner sanctum of the dining space; three long linen-covered tables were strategically placed in front of the shelves that bore the wine. Having met designer Sophie Blake at a previous event, I was met with a huge grin and hug. Out of the corner of my eye, a single light spotlighted her jewelry as the sparkles from the gems and gold glistened and made her display look like dramatic masterpieces.
Everybody was dressed to the nines – the women especially were statuesque in their bold, colored patterned dresses, sauntering around the space diving into the delicious hour devours and the wine that the waiters kept abundantly available to all attendants.
As the soft pop music reverberated over the room, the crowd, consisting of friends, buyers, press and fashion insiders, stood around in small groups, networking and eyeing the plethora of pearls, gold and sterling silver. Blake states how all her jewelry isn't just traditional gold and silver. "I use 14 carat gold, sterling silver, gun metal and copper. I believe that we shouldn't be confined by fashion." And unconfined her jewelry is – both feminine and warrior-like, her jewels are the quintessential accessories that a woman should don to make her outfit more "va-va-voom."
Go to Scallywag's Photo Gallery.