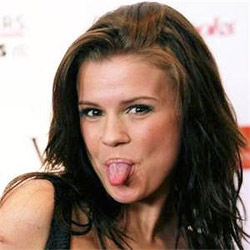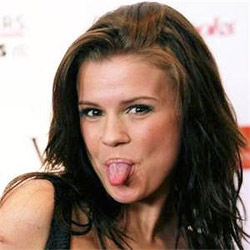 When a reality star goes beyond reality…
Let's meet Kerry Katona, unlike most of you she has or rather as you shall soon find out had a lot going on for her except now it's all gone up in smoke or to be precise right up her nose.
At once gallant, beautiful, sex siren and even ex star of cult band 'Atomic Kitten,' Britain's version of Lindsay Lohan was forced out of a lucrative advertising package with UK's 'Iceland' shopping chain after hidden video shows Kerry snorting what appears to be uhm white powder and her then licking the twenty pound note, all while her two young kids waited for mommy in the living room.
To add grief Katona was also dropped by MTV only weeks in when her show (appropriately titled –'What's the problem?') was booted off for failing to bring in audience. Yes- TV is really run on a profit schedule and as much as we like our heroes they are just like you and me and obliged to deliver.
Of course no one must have communicated this to Kerry or maybe they did and she just couldn't comprehend. Then again she does have bipolar disorder deficit so we should be able to appreciate the horrible predicament this lush girl has gotten herself until we realize she has been given every advantage most people in life struggle to acquire. Which is why she was a hero and loved until the public could no longer bear to tolerate Kate's love hate relationship with herself.
Where does this leave Kerry?- Well back to being bankrupt.
Sometimes it's better to keep fantasy a fantasy and reality in reality unless that is you are no longer living in reality.