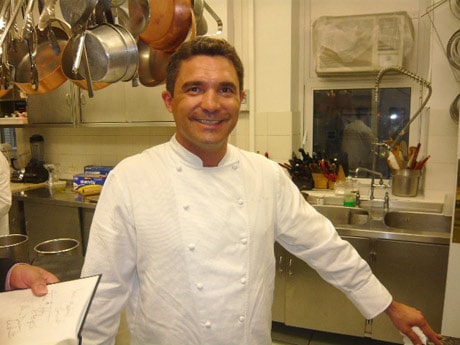 If one happens to be either the French consulate general or a diplomat of certain élan then one can be sure to argue that what awaits them at the culinary quarters of the French consulate general are of the highest gastronomical order.
Of course we are neither, that said we were quite fortunate to be invited this past Thursday to the consulate's gathering on behalf of
The American Friends of Blerancourt Annual Dinner
where we fortunate to run into special guest chef of
Alain Ducasse
fame-
Tony Esnault
, one of our favorite caterers in NYC-
Chef Francois Payard
and the wonderfully affable resident chef of the consulate monsieur –
Stephan Verdille
.
It is a little before 8pm in the evening and we are already running a good thirty five minutes late, by the time Benjamin (our editorial liaison) and I arrive, the consulate's premier maitre d'hotel- Xavier Thibaud is anxiously waiting for us by coat check.
Xavier: Come, we must hurry, Chef Tony is about to serve the first course…
SCV: But you don't suppose we can have a few glasses of champagne first?

Xavier: Of course, a few bottles, but first we must go upstairs.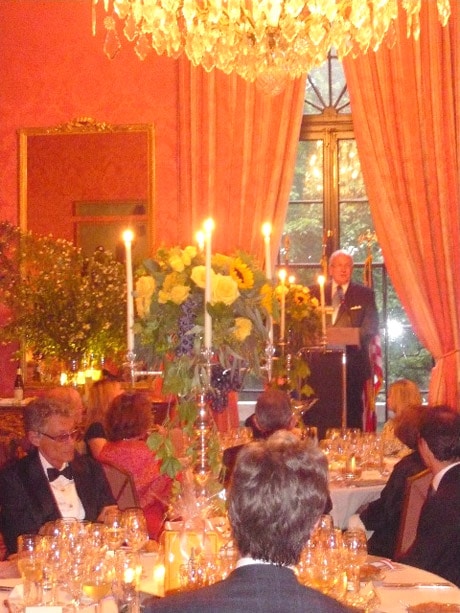 We rush past this evenings extremely well appointed patrons and guests savoring Chef Tony's Foie Gras with onion chutney on toasted brioche, the beef sirloin crostini (why has our lord forsaken us?) and past my very favorite – the marinated salmon with lime on potato chip (although I did steal one later…) in the courtyard adjoining the plush dining room and up to the fifth floor where at this point Chef Tony is standing in front of a whole section of halibut the way a celebrated sea captain stands in front of a sojourn to the Mediterranean ocean.