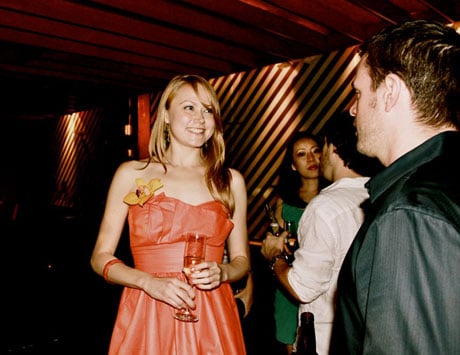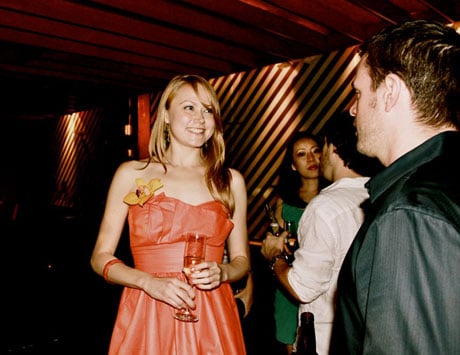 Saturday night-the damp corners of eleventh avenue hang freshly with rain, shrouded in a veil of gathered industrial buildings and spaciously modern art galleries. Nestled at the baron end of twenty seventh street, crouches Cain Luxe Nightclub, whose sprawling glass doors possess handles in the shapes of exotic elephant faces. The finely dressed doormen admit effervescent handfuls of guests to the dimly lit indoors, where party music slips in the dark as wine from the bottle, equipped with proper DJ and that fundraiser event staple – the open bar.
This isn't any usual fundraiser, however, because the people attending do not blindly march around, drunk and encumbered by diamonds, but rather whole-heartedly invest in the cause at hand, exchanging victorious smiles. On the bar is a tastefully positioned pamphlet bearing the face of a child and beneath the photograph the caption: Cystic Fibrosis Foundation, Adding tomorrows every day.
The fundraiser honors the thirtieth birthday of Genevieve Guermont, survivor of the lecherous disease which affects the lungs and digestive system of some 30,000 people yearly.
"The average lifespan is thirty-seven at this point," says the turquoise-clad, elegant-eyed publicist, "But 10 years ago the average lifespan was 27." As everyone here, she does not dwell on the mournful aspects of this terrible disease but rather welcomes the success thus far. All of the proceeds from this evening will contribute to the research for new cures and greater knowledge of CF.
"Here's our guest of honor now," she says.
Guermont glides over with a pure, porcelain face in a peach smock, holding a thin cocktail glass. Her face blossoms genuinely into full form upon making new acquaintances, her vivacious quality magnetic. She overhears the flattering remark and modestly shrugs, flipping her eyes delightedly against all corners of the room.
Her angelic appearance would never imply her thirty years of uprooted struggle against cystic fibrosis. She inspires, in all who fawn over her, a sense of deep optimism. On her way past the bar, a young man extends his arm and her eyes search his face for recognition. "Oh!" she beams without a twinge of self pity, "You met me in the hospital!" She clinks glasses and leads the newfound group to the dance floor.
All laughter and pure caring, the Summer Nights fundraiser dazzles with its lush furniture, pillars constructed of elephant tusks (not to worry, not real tusks), zebra patterned DJ booth, fun loving music and faces flush with joy. Not joy that exists in blitzed Saturday, Summer Night ignorance of its greater cause, but that joys in its cause, in pursuance of greater solutions and celebration of progress made.
With a modest pluck at the flower garnered to her slim figure, Guermont gazes around gratefully at the swelling crowd. She, with her finely balanced confidence and humility, is the ideal role model for any CF victim ten or twenty years younger. She has taken what most consider a condemning burden in stride, so strongly that it suits her, sets her glowingly apart from those who retreat in the face of struggle. She has not retreated in the slightest and encourages others of similar position to adopt the salvation of the CF outlook – to battle hardships, cherish the blessings given, and hop confidently from hospital bed to hip, Manhattan dance floor.