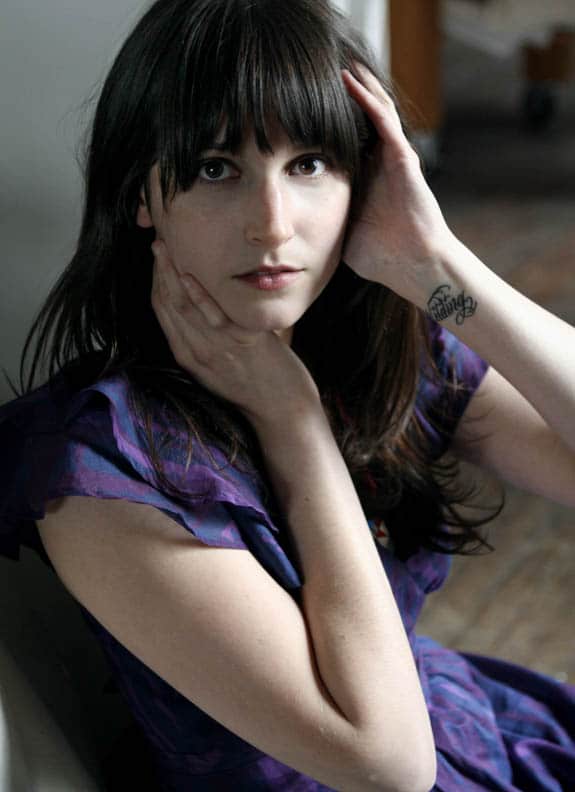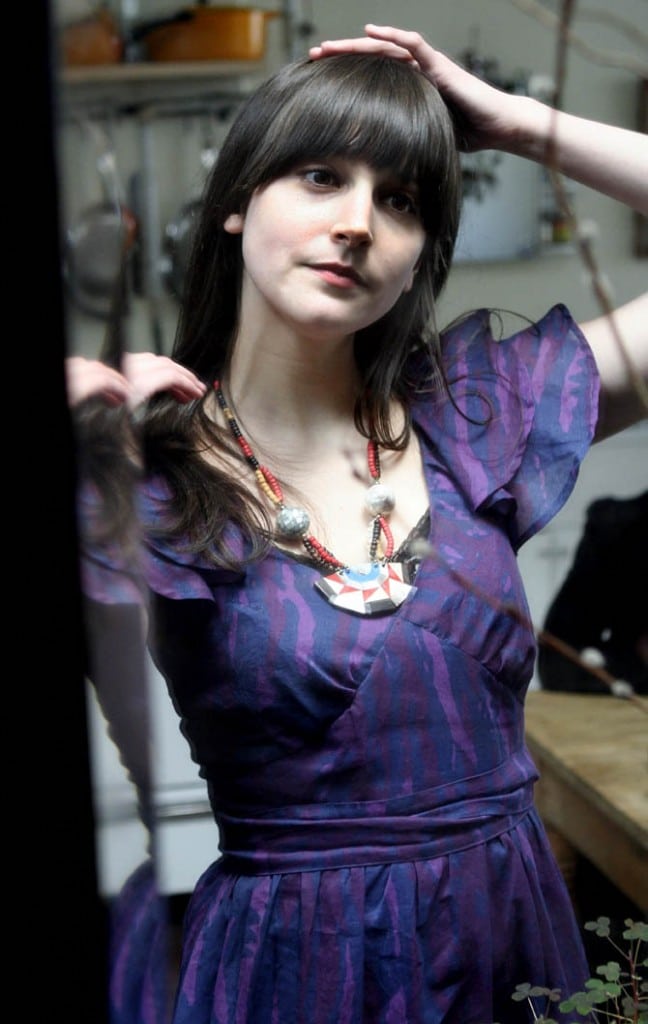 Bohemian songstress Alexa Wilding has us under her spell. She seduced us at the 'Ivana HELSINKI Dress-Go-Around.' She mesmerized us during her show at the Highline Ballroom. And after chatting with this indie-princess in her charming Brooklyn loft, well, quite frankly we're a little obsessed.
An original city kid, Wilding grew up in New York's West Village with her mother, an indie-actress turned casting director, and father, a well-known DP of indie films. Immersed in the movie world, Wilding's childhood was a flexible, touch-and-go whirlwind of creativity and Bohemia.
"Most kids grow up with Disney cartoons. I grew up with Lillian Gish and Louise Brooks. I wish I grew up on Disney cartoons!" professed Wilding who secretly used to dream of suburbia's white houses and picket fences.
We hardly think Mickey Mouse or Donald Duck could have contributed to the wonderfully dynamic young artist Wilding has become.
So what separates this singer-songwriter from the rest of the eyeliner-heavy faces, screeching vocalists and ambitious fame-hungry youngsters trying to make it on the indie scene? It's her music's melodic Folk roots. It's her uncanny way with words and the sweetly haunting voice she uses to express them. But most of all, it's that intangible something that lies behind her sweet smile. Beyond her pretty face and songbird voice, this chick is dark; maybe even a little twisted.
Posing on her quaint living room couch in a flirtatious Ivana HELSINKI dress, Wilding revealed, "I like when things are a little frightening." Maybe this is why her lyrics are based on disturbing nightmares, bad encounters and strange secret thrills. When working the stage, she dances about with an innocent, girlish smirk while strumming her acoustic guitar and singing of murder and devilish characters from her past. But this darkness only adds to her appeal, or, dare I say, it is her appeal. Her melodies are black magic and they carry the audience to a fantasy world that lurks in the back of the imagination.
"My goal is to have the audience be with me but also to take them somewhere," explained Wilding when discussing her on-stage experience.
And she does take us somewhere. Especially with chilling songs like "Black Diamond Day," and an upcoming release, "Movie," both of which recount the mental manipulations of warped love affairs.
No need to worry, though. Wilding's love life is currently right on track, as she got engaged to long time boyfriend, artist Ian Sullivan, last December.
After gathering a healthy New York fan base, Wilding is ready to venture out beyond the comfort of her "home town." Plans of California festivals and maybe even shows in Paris are in the works. We can also look forward to a show at Rockwood Music Hall on April 24th and a new album in the near future.
Wilding's songs are real; they stir up the kind of raw emotion that only the most talented of performers can evoke. She's most concerned with giving herself to the audience; bearing her soul and sharing her experiences with those who dare to listen.
"It's edgy to be honest and put forth your imagination as it is. I give myself as I am."
Well, Alexa Wilding, we at Scallywag most certainly love you as you are. We're intoxicated by the surreal lens through which you view your world and we can't wait to see more of it.