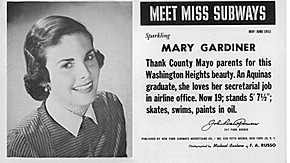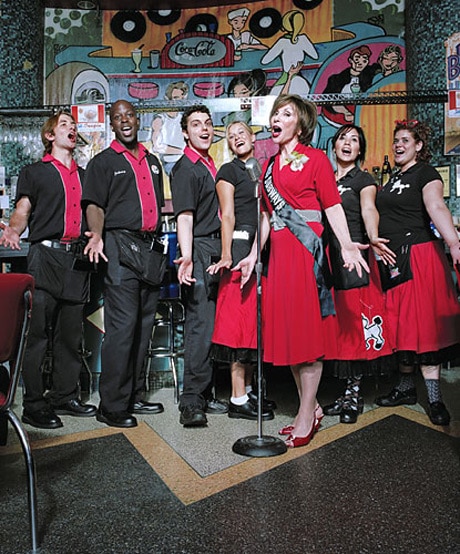 Beauty. It is the thing that our society craves and rewards. In Fiona Gardner's upcoming photo exhibit 'Meet Miss Subway,' at Rush Gallery we are treated to an intriguing dialogue on the passage of time, the idealization of youth, and an expose of young women who may no longer be who they once were some forty years ago, but for all intensive purposes are still the young girl they once were the day that camera forever caught their image.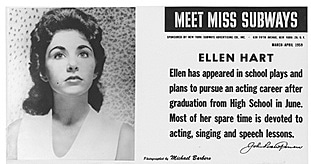 Between 1941 and 1976 New York City in association with the subway authorities ran a competition called 'Miss. Subway.' The winners, mostly local girl beauties would be featured once a month (for a time they would only be featured two times a month or not due to transit strikes) inside the cavernous subway cars that an aspirant collective would ride every day. Making it here was in some ways back then like making it in 'American Idol,' or a national beauty pageant. It would open the doors to society, offer countless marriage proposals and offer the chosen winners an escape from the anonymity and the drudge of their working life. It seems some things have little changed…
Intrigued about what this all said about our collective aspirations, about the metaphorical journey we all take, the passage of time and how the girls now senior women see themselves I took out an afternoon at the local New York Times Office where the lively Ms. Gardner works to get to the root of it all.
SCV: What inspired the project?
FG: In 2004 I had heard about the subway system's 100th birthday anniversary, and at the time they were making mention of a competition little known now but then quite huge then called Ms. Subway. The whole thing intrigued me, what had happened to the winners I remember asking myself. Had they lived up to their aspirations? Had they become the women they had said they wanted to become underneath the placards that accompanied their pictures?
SCV: Had they?
FG: Yes and no. Some of the girls ended up reaching success, living out their dreams but not necessarily how they envisaged it at the time, where others you could tell there was a sense of loss or missed opportunities.
Some had wanted to become movie stars, others models but I think out of the nineteen girls I have managed to date to take photos of only one had managed to becoming a career model. (Mary Gardner Timoney)

(she pauses for a moment) I think it's remarkable as time changes we are happy to be where we are even though we may have wished something else at another moment of our lives. Ultimately one is still the same person no matter what they become.

SCV: Tell me how you how you came to photograph these girls?
FG: It was mostly their choice. I didn't want to glamorize them. I wanted them to be in their every day environment. To dress as they wanted to dress. I wanted them to show me how they still saw themselves.