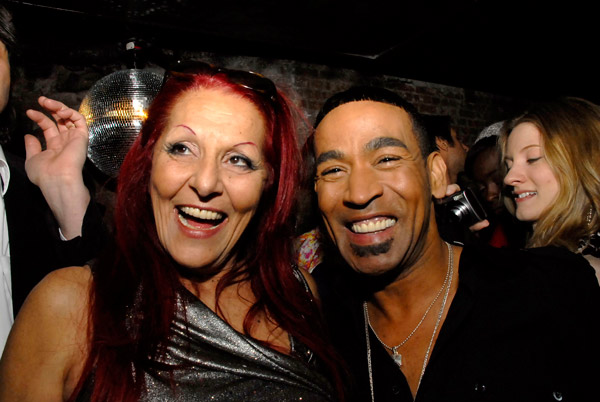 What do you do when you run into people dressed as pink polar bears, swig vodka tequila make up and are crushed by the NY Post paparazzi and their elk? Easy, you get in line, pucker up your lips and join them. A night out with the doyen of fashion Patricia Fields
As usual we were pleased to have Kenny Kenny greet us as we arrived at the DREAM Hotel on West 55th st this past Sunday night, but little were we surprised upon our entry to be cordoned off by a phalanx of auto pilot paparazzi.
When we say paparazzi we are talking about the kind that spend weekends camped in rattle snack infested bushes just to take a picture of your new born, assuming your newborn's surname ends in anything rhyming in pizzazz  or block buster. This of course is how we found ourselves at Patricia FIELDS birthday celebrations, and being media ourselves we ended being just as complicit as all the other photo snatchers.
Pleased to come across many sterling examples of resilient and supine bone structure, Mohawks, ruby fedora hats, swinging duck feathers, and the after thought of erect nipples and the most sordid banter one could ever come to over hear in a public domain; (refer to the words erect nipples earlier in the sentence…) we were pleased to find after a heavy afternoon of Bryant Park dazing (day dreaming?) to be in appropriate company.