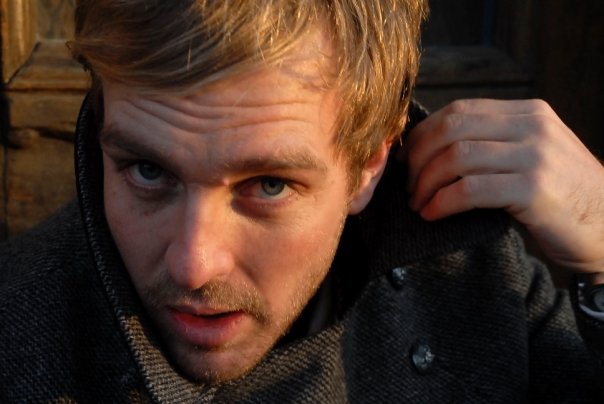 I've just arrived at James new chic abode, and the first thing I notice is the porno red leather sofa which he is admiring from afar. "Mate," he tells me in his wonderfully thick Australian accent, boomerangs flinging off the vowels- "I just can't get over it!" The truth of course is New York City can't get over him…
An afternoon with  Southside's great white shark…
When James Willis tells you he comes from Australia, the part he is not telling you is that he comes from that part of Australia where on a seemingly innocent day, a great white shark may take the world's most strongest swimmer off Bondi Beach and into his bloody pouch. In so many ways James is that shark on the cusp of the nightlife world. Of course when one refers to nightclub world, in James case it's really an euphemism for the world of uber fabulousness, fashion, progressive music and the world's most celebrated cheek bones. Kind of like his hometown's Bondi Beach.
Intrigued by this Aussie's meteoric ascent this fellow Aussie (okay so I haven't lived there for twenty years…) was nevertheless  compelled to find out what brought him to our Ny shores, what morsels he saw fit for the taking and how he intends to keep the bay his.
SCV: Why New York?
James: Why not New York is what I thought. I'd been living in London for a while getting immersed in the scene there, working in fashion promotions, a company called 1927, running around Kings road, selling fashion, promoting it when I started promoting nights.  That was going well except one day I got a phone call.
SCV: To come to Ny and become Mr. Amazing?
James: It was a scene that I wanted to check out. A lot of my friends from back home were starting to set shop up there so I thought, "Right, why not me?"
SCV: So then what happened?

James: I got involved with the guys over at Ruby's (editor's note- Ruby's translates into a hotbed of super beautiful people mostly from the antipodean sipping café lattes one after the other), and from there started managing Kingswood. (editor's note- read above, but swap latte for Bronte burger and other Aussie delicacies at this west village hotspot).
SCV: But..?
James: It wasn't enough. I wanted to have my own club. I thought I could take my love for music (James has thousands of his own vinyl records that he likes to play every Thursday- and he swears not one is top 40- but rather electro funk, punk, obscure, electro , disco) and combine it with my knowledge of promoting fashion merchandise, restaurants with very compelling scenes.
SCV: So you're selling an experience?

James: Of course we are. But we are very different from most people.
SCV: And that's the catch ?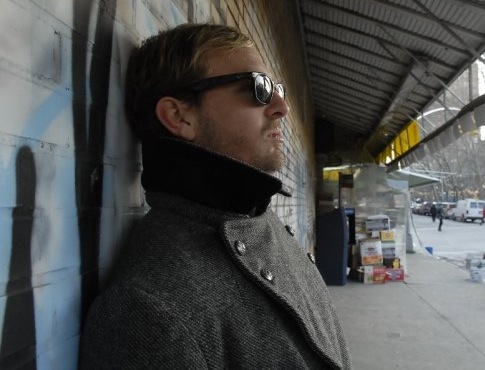 James: Of course it is. (leaning deeper into his porno lounge). Look I've done some promoting in my time, did nights at Marquee myself, see how all these promoters run around chasing people down the street, turning up to model castings unannounced and them using these as leads. Mate that's not us. (editor's note- the us, is partner Anthony Martignetti, whose basement at the original restaurant space Willis has revamped into uber panache) And this thing with bottle service, no. It brings the wrong scene.
SCV: What is the right scene?
James: Anywhere were people are enjoying themselves.

SCV: And surrounded by the worlds most beautiful and intriguing people…?
James: That's certainly one way to look at it, but these people are actually my friends, I've gotten to know them over time, and I think in order to keep the vibe you really have to think who's going to fit in. I get a lot of young model girls, and they think they're it, because that's what they are used to everywhere else they go, but not with me mate. You have to be about something.
SCV: So money, power and looks don't impress you?
James: I'm not star struck by it is all I'm saying, I've been around it all my life…
SCV: What do you think has led to your success?
James: Vision, persistence, having done what I did before I got here, and love and belief in what I'm doing.
SCV: Doesn't it concern you that we are in a recession? After all there are a lot of your clientele the fashion world are pulling out of the shows.
James: Mate last Saturday, at 12.30 p.m we had every one of our tables fully booked. We didn't let a single person into our club. I don't know the more we said no, the more they kept packing it, dropping by.
SCV: Is that the secret? To say no?

James: People always want to be part of a scene that they read about. And sometimes to preserve the integrity, to keep the spirit you've got to be selective at the door. That said, we still encourage people to come back another night if they don't get in that night.

SCV: What is the spirit?
James: It's downtown, artist, creative types, people who making things work, people with a great attitude, the nolita locals for example.
SCV: Have you ever worked the door?
James: I have and I've had everyone beg me to never do it again? (laughing to himself)

SCV: Why?
James: Let's just say I don't take 'shit.'
SCV: Meaning?

James: You wouldn't believe what people try to pull to get into a club, from bribes, sexual innuendo, from people reading me their resumes, and then there are the ones who don't take no for an answer…I just get a little riled up, I'll have my other doorman Q, and Timmy (editor's note- both highly acclimated to the fabulous scene and having worked for Puff DADDY at one stage) just standing there shaking their head when some guy challenges me , and there was this one time I went to take my coat off and…

SCV: Apart from 'working' the door what else do you there, I know you like to have your own dj ing session there on Thursday's.

James: I think one of the reasons we've done so well is because we (Anthony and I) view our roles as owners not just running the place but being there as hosts. So many places I see the owners sitting in some corner, behind some private velvet rope not engaging their guests. Think about it, it's your house, it's your party they've come to check out, of course you have to be the most amazing host. It's what people like about us, and keep coming back for, we'll introduce you to such and such, let you enjoy the night , dance amongst us…
SCV: Has the  recession hit you?
James: What recession? Last Saturday night we had to close the doors at 12.30 p.m, every table was booked, you couldn't move. I think in times like this you've got to take risks, separate yourself from the pack, be inventive and even more exclusive …

SCV: So do you have plans to expand. Go to LA, London?
James: I'd like to do London, we have a lot of friends over there, but right now we are looking into moving into the Hamptons for the summer scene. Our client base wants us there, so we're thinking about it.
SCV: Why do you think people are so curious and wanting to be part of the 'scene.'
James: Well that's the thing, Ny is full of people looking for validation, it's like a rat race to be the hottest thing…
SCV: What do you think of that?
James: If you've got the goods…why not?
SCV: Do you have the goods?
James: I wouldn't be here if I didn't believe in myself. I think also having other people who are standing there by me, pushing me to go for it- is very inspiring. So yeah, as a new transplant, that's it- I'm here to stay for a while.
SCV: Besides playing host, and ahem , occasionally working the door- what do you for fun.
James: Surf. I'm going to a place called Bocus del Toro, Panama, to do a bit of surfing with my mate Stavros.
SCV: Stavros Niarchos, the Greek heir and tycoon, and Paris' ex?
James: Why you know him?

SCV: Know of him…Finally what makes you a scallywag.
James: I'm very outspoken, and I really just go for it, there's no bullshit with me. It's like surfing, if you want to get the best wave, the best ride, you've got to have some balls, not be afraid.
Not be afraid of drowning, of failing or been eating by a great white shark, but why fear when you are a great white shark yourself…?Scallywag salutes you James…now if only we could get him to give us his porno red sofa…