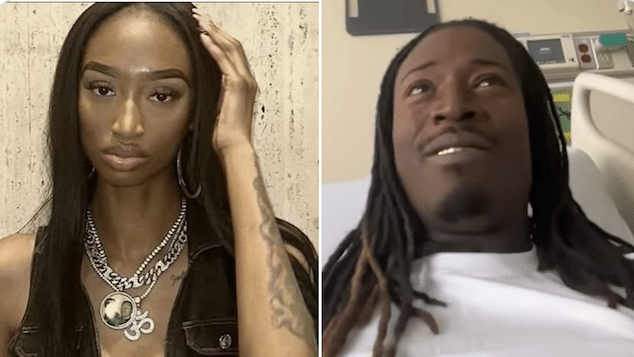 Imani Sharpless aspring model and singer and boyfriend, Cordel McDuffie shot at following heated dispute over parking spot in Brooklyn as the model now fights for her life as perpetrator remains at large. 
An aspiring model and singer is fighting for her life after the 26 year old and her boyfriend were shot at following a dispute over a parking spot in Brooklyn, NYC over the weekend. 
Imani Sharpless, 26 and her boyfriend, Cordel McDuffie, 35, were near a Home Depot parking lot when they got into a 'heated dispute' with an unidentified man over a parking space. 
'He was trying to go into a parking space… I pulled up behind the guy, he had to back up and I was impeding on him trying to back up,' McDuffie told ABC7. 'I didn't realize it. I blew my horn for a second and we exchanged words.'
Suspect approaches couple's vehicle after returning from store
McDuffie said both drivers got out of the car, with the boyfriend saying he tried to quickly diffuse the situation before it escalated.
McDuffie said both he and the suspect appeared to move on from the issue. But it wasn't to be. It wasn't until around 12:15 pm, Saturday as the couple left the store that the suspect then approached the couple's white Hyundai Sonata and opened gunfire before fleeing the scene. 
The shooting is reported to have occurred at Willoughby Avenue and Sanford Street at approximately 1216 hours.
Responding police found McDuffie 'conscious and alert with a gunshot wound to the right knee,' while Sharpless was 'unconscious and unresponsive, with a gunshot wound to the head.'
The two were taken to Kings County Hospital, where McDuffie remains in stable condition and Sharpless remains in critical condition.
The perpetrator was described as being a male with dark complexion and approximately 5′ 6″ tall, weighing 160 pounds, wearing a white shirt, red hat, black jeans.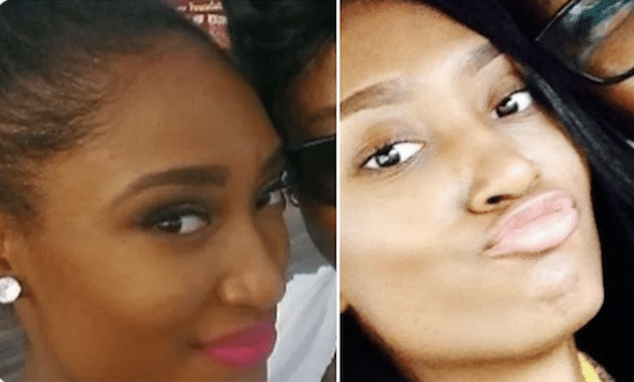 Un-identified suspect remains at large
Offered, Stacee Glen, 40, who witnessed the shooting take place, 'The guy pulls on the side of them, he starts shooting at them.'
The witness stated hearing McDuffie screaming, 'I gave him the parking spot' after the incident. 
McDuffie speaking to ABC7 described Sharpless as 'one of the most beautiful people, she loves kids, full of life, just a good person.'
He told the outlet that 'for this to be happening over something so minuscule it's overwhelming.'
Family members revealed that doctors stating having to wait until the swelling in Sharpless's brain going down before attempting to remove the bullet still lodged in her head. 
To date no suspect has been identified as the wanted man remain at large.