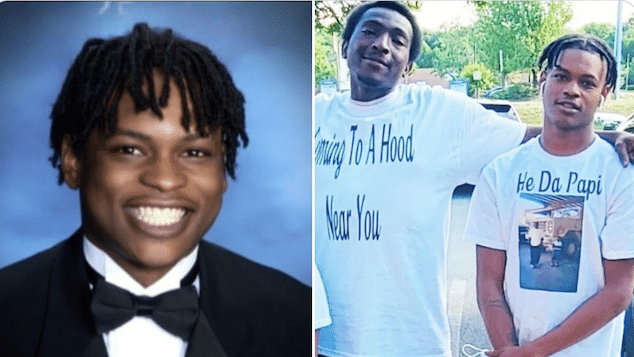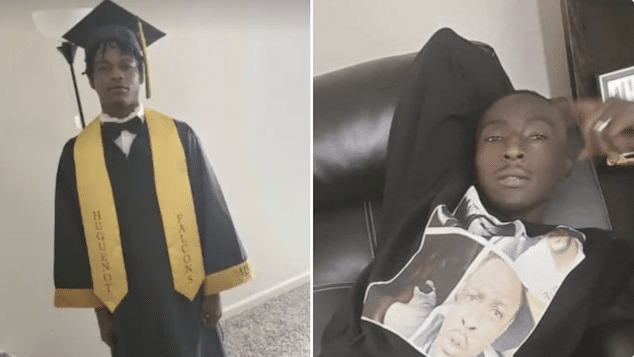 Renzo Smith and Shawn Jackson id as Richmond, Virginia shooting victims as 18 year old senior was shot moments after participating in graduation ceremonies along with his father. 19 year old suspect taken into custody. No known motive. 
The two slain victims of Tuesday's mass shooting at a Virginia high school graduation ceremony have been identified as an 18-year-old senior and his father who was killed just minutes after watching his son graduate. The gunman suspect was cited as a 19 year old who was now in custody after having sought to escape the crime scene. 
A family member named the father and son as 36-year-old Renzo Smith and Shawn Jackson, WTVR reported. 
Shawn Jackson a senior at Huguenot High School, was shot moments after graduating along with his father.
19 year old suspect taken into custody
Gunfire erupted around 5:15 p.m. Tuesday outside the Altria Theater in downtown Richmond, Virginia, as a crowd of graduates and their families were filing out of the venue. At the time of the shooting, witnesses told of at least 20-30 gunshots being fired off WFAA reported.
Seven people were struck with bullets, leaving two dead and five wounded. At least 12 others were hurt in the chaos, or required treatment for anxiety.
A 31-year-old shooting victim remains hospitalized with life-threatening gunshot wounds according to Interim Richmond Police Chief Rick Edwards.
Four shooting victims, a 14-year-old male, a 32-year-old male, a 55-year-old male, and a 58-year-old male, suffered what were described as non-life-threatening injuries.
Jackson's 9-year-old sister was reportedly hit by a car in the mayhem triggered by the shooting.
A 19-year-old suspect tried to flee on foot but was arrested and will be charged with two counts of second-degree murder. Additional charges were expected. 
No known motive
Police believe the accused gunman, who was not immediately identified, knew at least one of the victims.
Police said the suspect had multiple weapons on him when he was detained.
'This should have been a safe space. People should have felt safe at a graduation,' Richmond Acting Police Chief Rick Edwards said. 'It's just incredibly tragic that someone decided to bring a gun to this incident and rain terror on our community.'
Richmond Mayor Levar Stoney called the shooting both tragic and traumatic.
'Children were involved here… this is their graduation day,' Stoney said. 'The question that comes to my mind right now is, is nothing sacred any longer? Is nothing sacred any longer?'
The motive for the shooting remains under investigation.