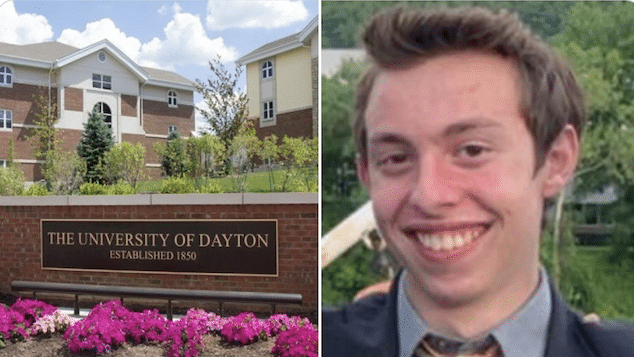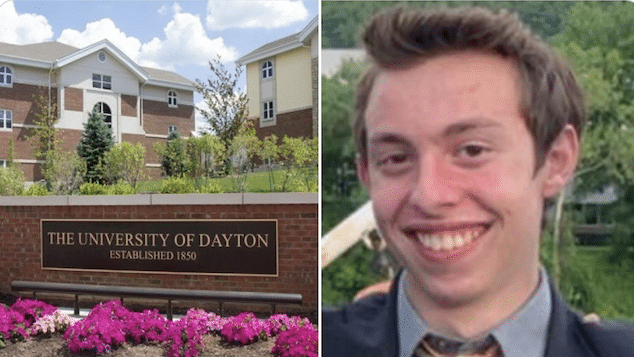 Ian Brunner University of Dayton graduate killed after car falls on him at campus during repairs, mere hours after getting mechanical engineering degree. 
The day had begun with joyful celebrations, but before the end of the day it was met with woeful tragedy… 
A University of Dayton graduate died over the weekend just hours after receiving his diploma when he was crushed to death by a vehicle he was repairing.
Ian Brunner, 22, hailing from Pittsburgh was working underneath his car Sunday evening on campus when the vehicle suddenly fell on top of him, WPXI reported.
An individual who called 911 told dispatchers that the jack holding up Brunner's car 'fell out' and left the recent college graduate 'trapped underneath,' WHIO-TV reported.
'He is unresponsive,' the individual said. 'We need assistance immediately. Like fast!'
An accomplished student's death leaves school and family stunned
First responders, who were alerted to the incident around 7 p.m., arrived at the student housing complex on Irving Avenue to find a black two-door car on top of Brunner according to WPXI.
Brunner, who was identified as the victim by the Montgomery County Coroner's Office, was pronounced dead at the scene. 
'We extend our deepest sympathy and prayers to Ian's family, friends, faculty, staff and our entire campus community,' the university said in a statement, according to WKEF.
The Dayton Police Department, Montgomery County Coroner's Office and University of Dayton to date have not responded to media overture for comment. 
Brunner, originally from Pennsylvania, had walked at his own college graduation just hours before his sudden death, upon having graduated with a mechanical engineering degree (yes the irony…). 
According to his obituary, prior to attending the University of Dayton, the Franklin Park resident graduated from North Allegheny High School in 2019. He participated in several extracurricular activities, including skiing, cross country running, track and field, and robotics, per the obituary.
In college, Brunner was also involved with the school's Motor Sports Club, Makerspace, and Mars Rover Team, as well as the local British Transportation Museum and the YouTube channel, 'Things I Build.'
'We ask that the community keep this young man's family, friends and loved ones in their prayers,' he University of Dayton said in Monday's statement, according to WHIO-TV.
During a memorial service, Crystal Sullivan, director of Campus Ministry, said the day 'began in joyful celebration,' but 'ended in a tragic accident for one graduate,' per the Tri-City Herald.
A mass will be held for Brunner on Saturday in Sewickley, Penn., according to the obituary.