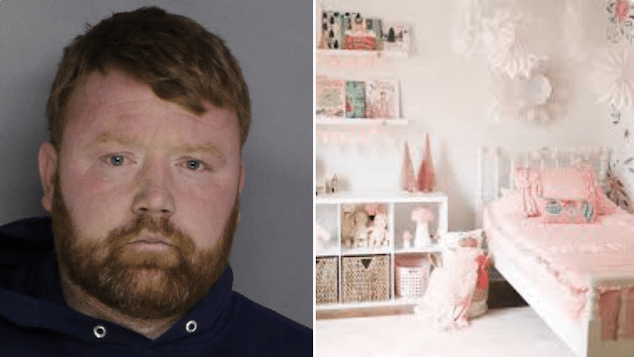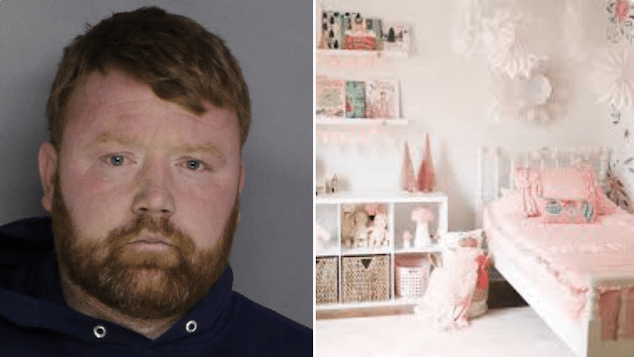 9 year old

Bensalem,

Pennsylvania girl wakes up to find stranger only in his underwear and with Irish accent touching her in bed. The man was unknown to the victim. 
Does it get any more creepier and bizarre? Pennsylvania authorities have told of a 9 year old waking up to find a half naked stranger with an Irish accent touching her in bed.
Paddy Patrick Purcell, 32, was arrested after the girl woke up at 1 a.m. Sunday and found the man lying next to her in her Bensalem home.
The girl's father found Purcell allegedly sitting on his daughter's bed wearing only underwear wrapped in a blanket after she ran to get her dad, according to cops.
During questioning, the 9 year old girl told detectives that Purcell had 'touched her inappropriately.'
Purcell fled before police could arrive, only for the man to be found a short time later in his nearby apartment. Investigators believe he entered the home through an unlocked door. 
How did suspect come to prey on victim? 
The alleged suspect had left behind his jacket and keys with his name on them, according to court documents obtained by Action News.
The girl's father, who had described Purcell as a 250 pound white male with red hair and an Irish accent, said he didn't know the suspect.
Purcell was charged with burglary, criminal trespass and indecent assault of a child under 13 years old.
Not immediately clear is how the man came to target the girl and whether he had been staking her before invading the house.
He is being held at the Bucks County Correctional Facility on a $1 million bond.