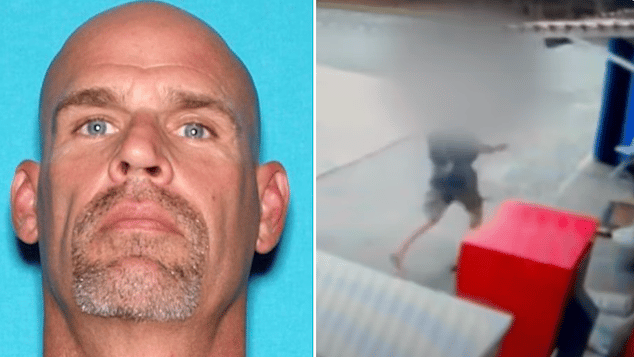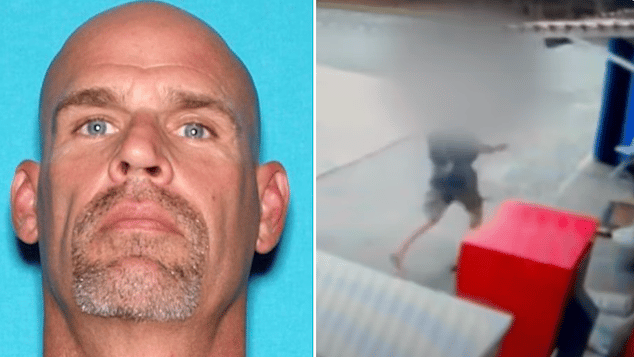 New Mexico kidnapped woman held hostage for over a year escapes Burlington County, NJ home as James W. Parrillo is arrested as cops fear the man perpetrating similar crimes previously. 
Video has captured the moment a woman fleeing a New Jersey home she had been held hostage for over a year as she desperately made her way towards a gas station pleading for help.
James W. Parrillo, 57, allegedly held the woman captive in Burlington County, N.J and choked her multiple times and threatened to murder her family if she left him.
Police arrested the man shortly after the victim, whose identity was not made public corroborated details of her assailant after the man minutes later arrived at the gas station after giving chase. 
Cops fear Parrillo may have engaged in similar 'predatory conduct' in other states, with the man known to go by multiple aliases, according to the state Attorney General's office.
The suspect is currently being held in jail as charges pend, NBC Philadelphia reported.
Abductor

took woman's phone, spent money on her debit and credit cards
Attorney General Matt Platkin said, 'We are reaching out to law enforcement across jurisdictions to identify other people who may have additional information on the defendant.'
Adding, 'Our investigation is ongoing and we are committed to doing everything we can to ensure we bring justice to this survivor'. 
The woman was befriended by Parrillo – who introduced himself to the woman as 'Brett Parker' – at a gas station in New Mexico.
He asked her for a ride to Arizona, according to authorities. 
The pair engaged in a month-long consensual relationship that ended about a month later in California. But Parrillo choked the woman and made her feel 'that she was unable to leave the relationship.'
The 57-year-old took the woman's phone, spent money on her debit and credit cards and did not allow her to contact members of her family during their time together.
In late 2022, the pair turned up in Burlington County, New Jersey, where Parrillo – continuing to use his alias – rented a room on the second floor of a home in the Bass River Township.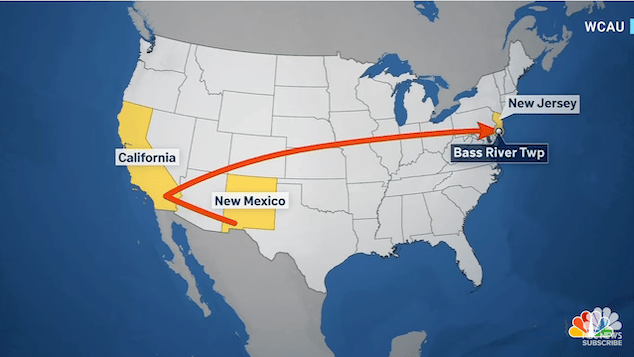 'You don't want to do this,'
On February 7, the woman fled the rented home after Parrillo choked her during an argument.
An affidavit of probable cause noted the woman running 'away once she had an opportunity.'
'Parker' arrived at the gas station not long after the woman and attempted to enter the office, but was denied, the affidavit continued. 
Surveillance video shows the man attempting to bypass the door that the woman had dead-bolted.
'You don't want to do this,' he said to her the man is alleged to have said. 
When authorities arrived, Parrillo refused to give them his real name, which led to his arrest for hindering his own apprehension.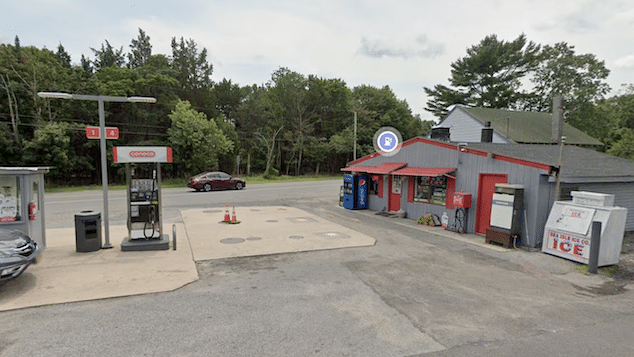 Terrorized victim and inflicted bodily harm over course of year
Later, the man gave law enforcement his real name and admitted to choking the woman on February 7.
Jersey police charged Parrillo with first-degree kidnapping, alleging that he had confined the woman for about a year for the purpose of terrorizing her and 'inflicting bodily harm.'
He is accused of threatening the woman, saying that if she left, 'he would kill her and her family.'
The accused man was also charged with two counts of aggravated assault, criminal restraint, and obstruction, according to court documents.
He also refused to give authorities a DNA sample, for which he was charged.
Pearl Minato, the director of the Division of Criminal Justice, said, 'The allegations, if proven, demonstrate a level of predatory conduct that poses an extreme danger to anyone who crosses paths with this defendant.'