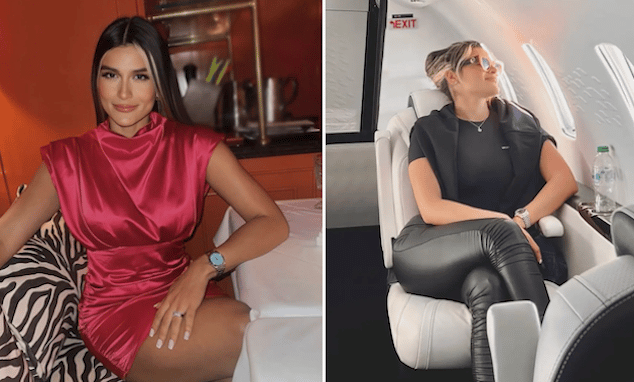 Daniela Rendon Miami real estate agent and social media influencer charged with Covid relief fraud after scamming $381K to buy Bentley, plastic surgery, luxury apartment. 
A glamorous Miami real estate broker is facing federal fraud charges after prosecutors said she used COVID-19 relief funds on a new Bentley vehicle, cosmetic procedures and a luxury apartment.
Daniela Rendon, 31, who bills herself as an 'ultra luxury real estate agent' — is alleged to have received $381,000 through the Small Business Administration and Paycheck Protection Program through ill gotten means according to the US Attorney for the Southern District of Florida.
But instead of using the government cash to keep legitimate employees afloat amid the pandemic, Rendon allegedly dispersed the fake payroll funds to friends and family for personal gain.
Rendon blew much of the windfall to lease a 2021 Bentley Bentayga, rent a posh Biscayne Bay apartment and pay for cosmetic work, federal officials said.
She also routed some of the taxpayer monies to refurbish a pair of designer shoes.
Booked on 7 counts of wire fraud and money laundering
Rendon now faces seven counts of wire fraud and money laundering charges that could land her in prison for up to 20 years.
Rendon's social media pages — most of which were set to private after her arrest — feature her in a variety of high-end settings in Miami and beyond.
Prosecutors argued at her arraignment last Thursday that she was a flight risk to her native Colombia, a claim her attorney denied, according to the Miami Herald.
A judge set her bond at $150,000, and the mother of three will now fight the charges against her.
As part of the scheme, Rendon allegedly falsified documents related to her real estate business in order to qualify for the PPP money — including her annual revenue and number of employees.