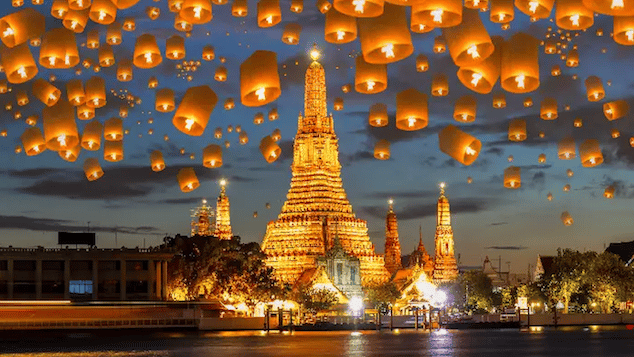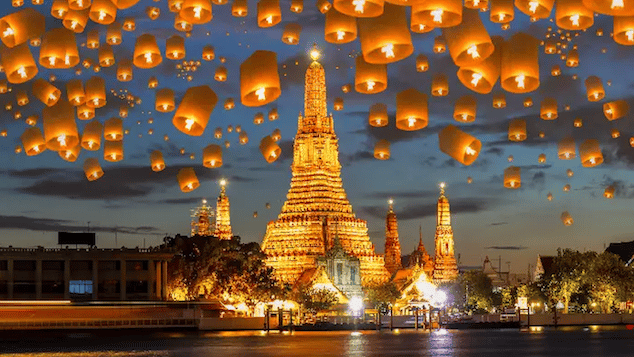 The 4 best places to live in Thailand in terms of affordability, infrastructure, community and public transportation and peace of mind. 
Looking for a gorgeous, warm, low-cost destination with friendly people? Thailand is the place to be. It is a very popular choice for retirees because of the mild temperature and affordable cost of living and of course for digital nomads. Besides that, public transportation and communications infrastructure are top-notch. But where exactly should you live? Here are 4 excellent choices:
1). Bangkok
It is the capital and most populous city (approximately 14 million inhabitants) in Thailand. Being that Thailand is a significant hub for regional transportation in Asia, It's expected that Bangkok boasts a well-developed domestic transportation system. Whether you'd like to travel by car, rail or air, all over Thailand, Bangkok has got you.  
Bangkok is also the centre of the country's economy. That said, this sizable city is dotted with skyscrapers, shopping centres, and sky trains which sit alongside markets, parks, and rivers. Bangkok is home to many foreigners who live there for work or other reasons, though some just enjoy the bustling city life.
2). Chiang Mai
Yet another ex-pat hub, Chiang Mai is a tranquil and ancient city in the country's north. From here, people have a view of the old city's fortified wall and moat. What's more, is that living here is far less expensive than in Bangkok. As such, many residents from many walks of life, including teachers, pensioners, and small business owners find Chiang Mai a favourable place to live. 
As if that's not enough, Chiang Mai is located close to several national parks and mountainous regions where people enjoy popular activities like trekking and camping. It's also a great place to experience some of Thailand's most popular celebrations, including Yi Pen, when the sky is covered in millions of fire lanterns, and the Chiang Mai Flower Festival, which is known for its popular flower parade.
3). Phuket
It is Thailand's largest island. It is home to more than 600,000 locals and more than 100,000 foreigners of all nationalities. Phuket has a lot to offer beach lovers, with a variety of beaches spread out around the island, each with a unique atmosphere.
With multiple marinas and a sizable ex-pat community wholly devoted to life on the water, the marine scene is likewise very extensive. Moreover, the island is home to several top-notch golf courses that are particularly well-liked by ex-pats, visitors, and middle- and upper-class societies. 
Like the rest of the nation, Phuket offers the best of the modern world with a variety of shopping malls, upscale eateries, and other opulent locations. If you prefer a rich culture, you could also choose to spend your time exploring Phuket Town's historic districts while visiting local markets, and dining at mouthwatering local restaurants for local cuisine!
4). Hua Hin
Hua Hin—also referred to as Thailand's Royal Beach Resort Town—is cheaper than Phuket. Along with providing a wonderful beach lifestyle, the town is home to several hospitals that meet worldwide standards, a wide range of water sports, and a growing number of golf courses. 
It also hosts important events and festivals such as the Hua Hin Vintage Automobile Rally, Hua Hin Jazz Festival, and the Thailand International Kite Festival which are enjoyable to locals and ex-pats alike. 
Wind Up
Ready to relocate to Thailand? It is a wonderful destination with a rich culture and breathtaking environment. Always make sure to take out Thailand health insurance. That said, pick any of the 4 based on your interests and you won't regret it!