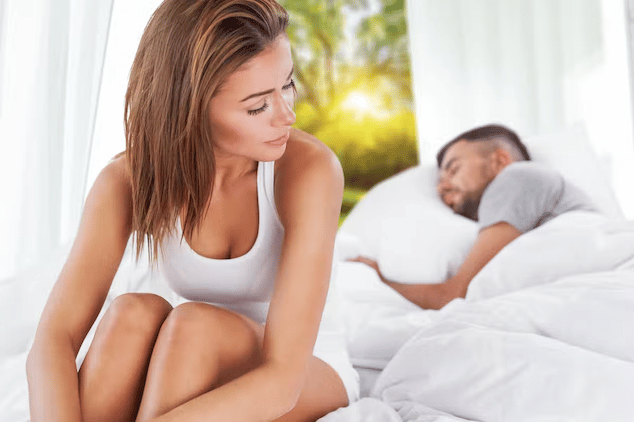 Having affairs is in human nature and even married people strive for them from time to time. Learn why you may need an affair while dating someone else or being married and what consequences you should expect.
Affair dating
Let's be honest. Seduction of having an affair while being exclusive with someone else or even married has existed for ages. People practiced affair dating at all times. Some of them regretted it and never did it again while others made it their true lifestyle. 
Are you married or dating someone exclusively but are going to try affair dating? Well, that is not a problem for modern people. Plenty of secret affair dating sites have been created for people like you if you do not have to go out and meet someone yourself. However, let's try to find out whether you really need it and why you may need to think twice before you start. 
What drives people to look for affair dating?
Quite often, married people find an affair unintentionally. They follow a sudden outbreak of passion they have never felt in their marriages. Cases, when people in a relationship look for it specifically, are also not single. Plenty of modern people find it normal to agree upon having a free relationship and date others meanwhile. Some individuals also find it normal to cheat on their spouses from time to time. Why does it happen though?
According to psychologists, it happens when people are simply not happy in their relationships or marriages. Affair dating is also normal when people do not spend enough time getting to know one another and start their relationship with intimacy at once. If you started to sleep with your partner on the first or second date, why can't you do the same with others? The question is rather rhetoric, so better think twice about how to look for a partner for a long-term relationship. 
Being not happy in marriage makes people cheat and look for affair dating of all kinds. For instance, you argue often, do not appreciate the efforts of your wife or husband, or simply ridicule him/her. Sooner or later, your partner will find an extra-marriage affair to check whether you tell the truth. Perhaps, another person will not laugh at your spouse and then, the person will understand she or he was underestimated. 
In such cases, you or your partner will cheat over again. It will be done just to prove you were wrong. This is what psychologists say but what about normal people who seem to have healthy relationships but want to diversify their lives and just spice them up? They can look for affair dating in several ways. 
Where to look for affair dating?
If you are having a free sexual relationship with your partner or spouse or just decided to thrill your life and feelings, there are plenty of ways to do that. Lots of people find an affair dating partner easily and you will be surprised at how many such individuals are simply waiting for your offer. 
  1. Public places
First, you could try traditional ways of having an affair. Any public place is full of people struggling with having a relationship at the moment and willing to date non-exclusively. Gyms, cafes, clubs, bars, various clubs of interest, exhibitions, concerts, and whatever else you can attend are full of people having the same goals as you do. Choose any place you wish. You can also do that with your single friend or a married mate who is also looking for affair dating. 
Be careful though. This works best in bigger cities. If you live in a small town or a village, it's better to avoid starting affairs in public places where any friend or colleague of your spouse can see you. 
   2. Through your friends
Everyone has friends who know them well. Those friends know other people and you can always find an affair through friends of your friends. Once again, be careful and do not ask those mates who know both you and your spouse. Sooner or later, your affairs may become disclosed and you will have problems.
   3. Affair dating sites
Are you surprised? The Internet doesn't sleep. There are plenty of dating sites nowadays, including those offering dating for married and engaged people. Their biggest benefit compared to casual dating sites is that everyone knows your goals. You don't have to hide if you are married or in a relationship and only want to date for an affair. 
Such websites are 100% confidential. No one will see your profile and it will never go public. You can only start private communication with people you want. Since most people are too busy to go out, using affair dating websites is one of the fastest, safest, and most efficient ways to meet someone. 
Why you may need to avoid affair dating
Having an extramarital affair is exciting and very seducing. However, before you do that, consider just a few points that may change your wish forever. First, think of the consequences. If you appreciate your current relationship or marriage, take care of your partner, and plan to spend your life with this person, think about whether a small affair for the sake of instant intimacy is worth it?
Moreover, if you start an affair with another married person and fall in love, keep in mind such people never leave their spouses. Even though someone may swear that you are the one and they want to be with you, 99% of cheating spouses never leave their better halves. An affair always remains an affair even if you hope for something different. If you believe your case is unique, you are wrong. 
One more reason to think twice before starting an affair and dating while being married or in a committed relationship is stalking and blackmailing. You never know who your new crush is. Many people are stalked or blackmailed as a result. For instance, your new wonderful lover may threaten to tell your wife/husband or partner about your affair if you leave them, don't pay money, etc. Would you like to have such an outcome of your affair dating? If not, then it's recommended to think well before starting it. At least, you should pay thorough attention to the person you are going to date.